Kendall Crime Victim Attorney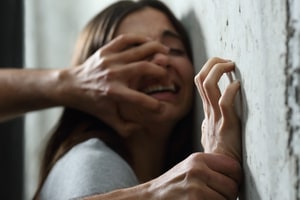 Although considered a nice place to live, Kendall has a higher crime rate than the national average. This residential area can seem quiet and safer than the bustling city streets of Miami, but this city is still part of the Miami area and is subject to the same potential threats. Whether you were crime victim in downtown Miami or the quieter Kendall area, you must contact an experienced team that can help you through these trying times.
If you've been among the unfortunate crime victims in Kendall, our Miami personal injury attorneys at Wolfson & Leon can help. Call us at (305) 285-1115 for a free consultation. Contacting us is risk-free, since we don't ask for any fees until we recover for you.
Kendall
Kendall has been built, destroyed, and rebuilt many times throughout its history. The most recent disaster happened in 1992, when Hurricane Andrew destroyed most of it. Kendall got its name from Henry John Broughton Kendall, a director of Florida Land and Mortgage, who managed the company's land in early 20th century. Interestingly, locals cannot agree on the actual boundaries of Kendall. The US Census Bureau has done that, however, for census purposes.
Kendall Crime Accident Victims
The Kendall crime victim lawyers at Wolfson & Leon work to help clients get compensated when they suffered injuries in various criminal attacks. Most likely for your case, you'll need some of these services:
Kendall crime victim compensation attorney for death or injury due to negligent security
Kendall crime victim compensation lawyer for injuries as the result of crimes at gas stations or convenience stores
Crime victim attorney for the victims of rape and other sexual assaults in Kendall
Child molestation victim compensation lawyer in Kendall
Kendall crime victim compensation for injured robbery victims
Kendall crime victim lawyer for survivors of murder victims
Kendall DUI crimes compensation lawyer
Kendall crime victim lawyer for aggravated assault
Battery compensation lawyer in Kendall
Kendall crime victim lawyer for injuries or deaths due to inadequate security
Responsibility for Kendall Crime Victim Damages
If you've been a crime victim in Kendall, the Florida laws give you several possibilities to recover financially from the injuries you've suffered because of the crime. If you are a murder survivor, you can use the very same possibilities for recovery, too. Certain murder survivors are protected by law for certain damages due to the wrongful death of their loved ones.
The Florida Bureau of Victim Compensation offers a possibility to recover for certain economic damages. The procedure is not complicated at all if your case meets all the requirements set by the law and you prove that your case meets them.
Of course, you can claim damages from the criminal offender himself. Once his guilt is proven and he gets convicted in court, his liability for your injuries is clear. However, few criminals can ever pay anything of significance that will come close to meeting your losses.
Third persons or companies may be liable for personal injuries under negligence and premise liability laws. Although someone else has injured you, if their negligence cleared the path for the assailant to commit the crime, they may be held legally responsible. Persons who control premises can be held liable for injuries sustained on the premises if they wouldn't have occurred if they were not negligent. For example, if someone is battered at a hotel because hotel's security negligently failed to prevent the assailant from entering the hotel, the hotel can be liable for the injuries and damages.
The Kendall crime victim attorneys at Wolfson & Leon have recovered damages for personal injury clients over the last five decades and they are ready to help you get the damages and justice you deserve. To find out what's the best option for your case, call us at (305) 285-1115. Consultations are free, and you pay nothing until we recover for you. Don't be a silent victim – get the answers you need. Call today.