Kendall Car Accident Injury Lawyers
Kendall Car Accident Attorneys in Miami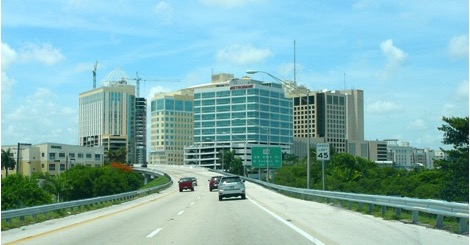 If you were hurt in a car accident in Kendall, then you should call the Kendall Car Accident Lawyers at Wolfson & Leon in Miami. We can help you get the compensation and justice you deserve. Our Miami Personal Injury Attorneys serving Kendall in Miami can help identify the responsible person or corporation and represent your best interests in your personal injury claim. Our Kendall Car Accident Injury Attorneys are available 24 hours a day, 7 days a week. Jonah Wolfson is a bilingual personal injury lawyer in Miami and he can speak with you in English or Spanish. Please see our video and media centers. Call us for a free consultation at (305) 285-1115 today.
Kendall Community in Miami
Kendall is located in SW Miami-Dade County. Approximately 75,000 live there. The history of Kendall began around 1883 when the Florida Land & Mortgage Company purchased the land from the State of Florida. The land was named after the director of Florida Land & Mortgage. His name was John Broughton Kendall. Over the years, Kendall developed into a thriving suburb until Hurricane Andrew came through in 1992 forcing many local residents to leave or rebuild.
The communities and neighborhoods surrounding Kendall include:
West Kendall
Sunset
Glenvar Heights
Kendale Lakes
South Miami
The Hammocks
The Falls
Pinecrest
Palmetto Estates
The Crossings
Country Walk
Three Lakes
Richmond Heights
In and around Kendall you can find the Dadeland Mall, Town and Country Center and two Metrorail stations. The zip codes in Kendall include 33156, 33158, 33173, 33176, 33183, 33186 and 33193. The main roads in Kendall include:
Kendall Drive
US 1 which is known locally as Dixie Highway
Florida Turnpike
State Road 874 – known as "The Shula" named for the legendary coach of the Miami Dolphins Don Shula
If you are driving in Kendall during rush hour and listening to traffic reports on the radio or looking on Waze, you will find out just how busy Kendall can be. This is particularly true in rush hour. But like most of Miami, Kendall is active 24/7. Unfortunately good people can get hurt in car accidents, motorcycle accidents, truck accidents, Uber or Lyft accidents or pedestrian accidents. That is where the Kendall Personal Injury Attorneys can help you and your family get through the trials and tribulations of an auto accident in Kendall.
Injury Accident Attorneys in Kendall
The Kendall Serious Injury Lawyers at Wolfson & Leon have been helping personal injury victims in Miami and Kendall since 1963. Some of the accidents we have helped people through include:
We understand that you never wanted to be in an accident. You never expected it to happen to you. Those things happen to other people. But if you were injured in an accident, you have to deal with it. There might be property damage to your vehicle medical bills, lost wages and other expenses. The Miami Car Accident Lawyers serving Kendall can assist you in putting the pieces back together.
20 Things You Should Do After a Car Accident in Kendall
Here is a list of what you should know if you were in a car accident from our Kendall Car Accident Attorneys:
Stop your car, put it in Park and do not block traffic. Be safe first. No need to get injured again because you wandered into traffic.

Call for the police Make your report and ask for assistance.

If there are injuries, call 911 and stay calm.

Be sure to listen to what 911 tells you and do exactly what they say.

Provide your information such as name, address and phone number to police and fire rescue. Stay calm and be polite. They are there to help you.

If you are able, take photos and videos of the cars and people at the scene. If there are witnesses, ask them to give you their information. You might be able to record it on your phone.

Be calm, polite and respectful, but do not say you are sorry or apologize in anyway. The fault and facts can be dealt with later. Wait for all the evidence.

You can speak to the police. If you are a driver in an accident, nothing you say to the police officer can be used as evidence because of the accident reporting privilege. Call us at (305) 285-1115 and we will be happy to explain it in detail.

Never leave the scene of an accident – it will only complicate your case and your life. Wait for the police and fire rescue.

Call and make a report to your insurance company as soon as you can. Get the claim number when you call.

Just because the other driver doesn't have insurance, does not mean you are stuck. Call us and we can review your case to look for options.

Get to an Emergency Room, Urgent Care, or your own personal doctor as soon as you can. It is important to document your injuries and there are important laws on how soon you need to seek treatment. Again, call us and we will be happy to explain.

Get your car from the tow company because they will charge you for storage by the day.

You will need a property damage estimate for the damages to your car.

Track your "out of pocket" expenses that are over and above the medical bills. Our Miami personal injury attorneys serving Kendall often assist our clients keep track of their expenses that were caused by the accident and assist them in seeking reimbursement.

File a PIP claim for your lost wages if you missed time from work. Your PIP (Personal Injury Protection) policy may pay 60% of your lost wages up to $10,000.

No need to worry if you got the traffic ticket. First, generally speaking, tickets are not admissible in personal injury cases. Second, if the Kendall Car Accident Lawyers at Wolfson & Leon take your personal injury case because in our opinion the accident was not due to your fault, our lawyers will handle the ticket for free.

Go to your doctor and therapy appointments. Insurance companies and insurance defense lawyers love it when you miss appointments. No need to give them the ammunition.

No need to take the first offer that an insurance company makes on your case. Be patient – you only have one chance to get this right.

Contact the Kendall Car Accident Lawyer in Miami at Wolfson & Leon for a free consultation at (305) 285-1115 right now. We are bilingual, available 24/7, we can come to you and your consultation is free of charge. In addition, there is no fee unless we recover for you.
The Miami Personal Injury Attorneys at Wolfson & Leon represent clients throughout Florida including Miami Beach, Westchester, Davie, Flagami, Weston, Fontainebleau, Allapattah, Little Havana, Miami International Airport (MIA), Pembroke Pines, Plantation, Miami Gardens, Princeton, Florida City, Homestead, Opa-Locka and Miami.