Kendall Brain Injury Accident Lawyer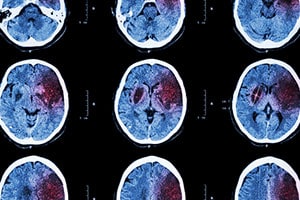 Many of us spend time browsing through the local mall. With the variety of stores, it's easy to find that special gift or spend a few hours shopping. If we are hungry or just need a little break, it's easy to pick up a bite to eat or cup of coffee in the food court.
Although malls can provide a convenient and easy way to shop, we can often be distracted as we gaze into store windows. Customers who spill soda or juice in the aisles can create a wet surfaces that are prime locations for slip and fall accidents. Tiles that are uneven or obstructions in walkways can create tripping hazards. Stores that use wall displays that can easily fall down or hanging signs that aren't properly secured can cause overhead objects to fall down on customers.
Customers that slip, trip, and fall or are hit by falling objects can result in minor injuries, such as cuts, bruises, scrapes, and sprains. Serious injuries, however, can happen if they hit their head on the ground or another object when falling. Overhead signs, displays, or shelves that hit a customer in the head can penetrate the skull. These can cause traumatic injuries to the brain, which can range from minor to severe.
Traumatic brain injuries that are severe can result in significant or permanent damage to a person. Seek medical attention immediately if you've suffered a blow to the head, even if you are feeling ok. Head injuries may not be apparent for a few hours or a few days after an accident. If you have sustained an injury resulting from a blow to the head, be sure to seek medical attention immediately even if you aren't feeling any pain. You should also speak with a personal injury attorney to determine if you have a claim to recover any lost wages or recoup medical expenses. For a free evaluation of your accident, call the Kendall brain injury accident lawyers at Wolfson & Leon at (305) 285-1115.
Impact of Traumatic Brain Injuries
While minor concussions may require nothing more than just a few days' rest, serious injuries to the brain can be particularly devastating as they change cognitive and mobility capacity. You may notice a change in personality or social skills or experience depression and anxiety. Other effects of traumatic brain injuries include the loss of memory, hearing, or vision, which can dramatically change a person's life.
Kendall Personal Injury Law Firm
Located in Kendall-Dade County, Kendall is an upscale collection of residential neighborhoods and communities. With a population of almost 75,000 people, Kendall offers multiple retail establishments, restaurants, and recreational activities. It is also home to the Dadeland Mall and the Metro Zoo.
Brain Accident Injury Law Firm in Kendall
Our Kendall traumatic brain injury accident lawyers represent victims who have suffered from traumatic brain injuries resulting from;
Kendall attorney for traumatic brain injury resulting falling overhead sign
Lawyer for slip and fall accident head trauma injury victim in Kendall
Criminal activity causing brain injury attorney in Kendall
Retail store trip and fall head injury accident attorney in Kendall
Slip and fall restaurant concussion injury lawyer in Kendall
Kendall attorney for sidewalk trip and fall head trauma injury
Rear-end automobile accident causing traumatic brain injury attorney in Kendall
Kendall lawyer for grocery store slip and fall head trauma
Uneven parking lot slip and fall brain injury lawyer in Kendall
Head Trauma Injury Lawyers in Kendall
With offices located in Miami, Fort Lauderdale, West Palm Beach, and Fort Myers, the Kendall head injury attorneys at Wolfson & Leon have defended the rights of victims since 1963. If you or a member of your family has endured a traumatic brain injury in an accident and have questions, you should speak a personal injury attorney. They can review the merits of your case, answer your questions, and advise you of options available to you. The Kendall brain injury attorneys will represent your interests with insurance companies whether at the negotiating table or in court. We will help you to receive the compensation that you deserve. Call (305) 285-1115 for a confidential evaluation of your case.