Indian Harbor Beach Walmart Accident Attorney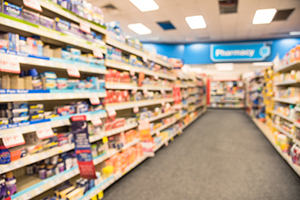 The time you spend with your family is precious, you and your loved ones, be they your close personal friends, your direct family members, or those that you call partner, husband or wife, should not have to suffer due to the actions of another. If you've been in an accident due to the negligent actions of another person, or the negligent actions of a corporation, then we're here to help you. Corporations such as Walmart are those that offer an inviting and inclusive atmosphere. When that atmosphere of inclusivity falls away as soon as you've suffered an accident, you should not be put on the chopping block. If the actions of another person put you here, then it's the money of their company, and the money of the insurance companies that own that building that will help you out. Here at Wolfson & Leon, we believe that the client is the most important thing in a case. We ensure that all the information we gather with our top of the line investigators is more than enough to build a case against those that have wronged you. Suffering in silence does nothing to help you. It hurts you even worse if you've been exposed to the death of a loved one, both premature and tragic because it could have easily been avoided with little effort on the part of the corporation that owns the building. Better training, better accountability, and fair treatment is something that should be expected towards both customer and employee, and when a corporation fails to provide such basic things, then they need to pay the price.
Here at Wolfson & Leon, we've been hard at work helping the good people of Florida get the compensation they deserve. Especially when it comes to accidents that happen within the store, or within the vicinity of a Walmart. We know that such places are friendly and inviting, but they'll turn on you if you need to make a claim.They'll do everything they can to weasel away from having to pay, and you should do everything you can to ensure that they stay on the hook. That is why here at Wolfson & Leon, our 55 years of service towards the good people of Florida is enough to show just how dedicated we are towards helping you. Since our inception in 1963, we've been busy fighting cases ranging from all sorts of negligent and liable companies. Call us right away at (855) 982-2067 and speak to an Indian Harbor Beach Walmart accident attorney to get that compensation you need.
Indian Harbor Florida
Indian Harbor Beach is a place that allows for fun times for the whole family. You can find many things to do, and according to TripAdvisor, here are some of the best places to go while you're in town whether you're visiting, or taking a day-cation, away from the stress of work:
Gleason Park
Canova Beach Dog Park
Bicentennial Beach Park
Indian harbor Beach Recreation Center
Moving Waters Spa
Patrick Paperbooks
All of these places and more provide a nice outing for the whole family, but usually, especially if you live in the area, you're likely to make your way to a Walmart, to find exactly what you need for your daily amenities that's why it's important to know what you're dealing with. .
Premises liability, which is the most likely law that we're dealing with, means that a promise was made to you when you stepped into that Walmart, and when suffering an accident, that promise has been broken. You shouldn't keep yourself from retaliating against those that have wronged you. Walmart especially has little to say in losing money, as the Walton Family, which owns Walmart, is worth 152 billion dollars, more money than one would ever need is providing for these people, it's only fair that they have to pay you for the damage that they've inflicted on you indirectly.
Indian Harbor Walmart Accident and Wrongful Death Lawyer
Wolfson & Leon is more than used to dealing with Walmart, and they're ready to take the service that they've provided to others to help you. Jonah Wolfson the manager of the firm is a bilingual personal injury lawyer, he and his legal team of Indian Harbor Walmart accident attorneys are standing by to hear from you. They can inform you on just what will be needed to pursue the case and won't waste your time giving you the runaround with legal lingo. Call them today for a free consultation and see to it that you get your life back on track, their number is (855) 982-2067, call them today.