How to Find the Best Truck Accident Lawyer in Miami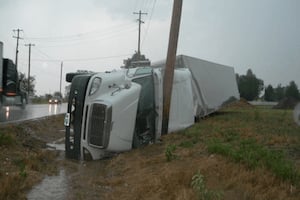 If you were injured in a truck accident in Miami, you may be entitled to financial compensation. But you will need to prove your case and that may require the assistance of a Miami truck accident lawyer. Accidents involving trucks can be complicated. Most trucking companies have a risk management team in place that will begin its investigation following a trucker involved accident. If you were injured or lost a loved one in a trucking accident, you will likely need legal advice on how to proceed forward.
The Miami personal injury lawyers at Wolfson & Leon have guided and counselled trucking accident victims since 1963. Our Miami wrongful death truck accident lawyers begin their investigation as soon as they are called. We bring a team of experts together to examine every aspect of your Miami trucking accident case or wrongful death claim. Our Miami truck accident lawyers are standing by to answer your questions. Just call us at (305) 285-1115 for your confidential and free consultation.
Tips for Identifying the Best Trucking Accident Attorney in Miami
The Miami personal injury lawyers and Miami wrongful death attorneys at Wolfson & Leon have the following suggestions for you to consider if you are looking to hire the best Miami truck accident lawyer for your injury case:
Don't get caught by ambulance chasers. If some helpful stranger approaches you after a trucking accident that should set off an alarm in your head. These ambulance chasers, or runners as they are called, are there to make money for themselves and whoever they are working with. Runners work with lawyers and/or clinics and they get paid for bringing clients and patients. If you are looking for the best trucking accident attorney in Miami, you probably don't want to start your journey with an illegal runner.
Experience is important. If you are searching for the best trucking accident lawyer in Miami, you will want to know if the attorney has the experience of representing clients injured or killed in truck accidents. Review the law firm's website and blog. How current is the content that they publish? Look at the firm's recent results if available.
Identify your loss or injury. If you lost a loved one in a trucking crash, you will want a truck accident attorney who handles wrongful death claims. If you have serious personal injuries, you will need a lawyer who has the experience of handling significant injury cases.
Advertising doesn't mean anything. TV commercials, billboards, and radio ads do not mean that the lawyer is good or bad. If you are looking for the best trucking accident injury or wrongful death lawyer in Miami, you would be wise to look beyond the advertisements.
Communication counts. Meet with the personal injury lawyer who wants your case. Trust your instincts. Is the attorney listening to you? You know when someone "gets" you and when they don't. Ask who will be your contact as your case progresses. It might be another lawyer at the firm or a paralegal. You should ask to meet that person as well. Communication is a two-way street and you have every right to make sure you are heard.
Miami Truck Accident and Wrongful Death Lawyers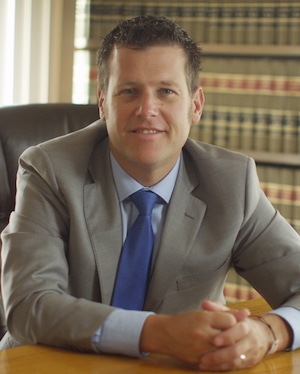 Wolfson & Leon in Miami provides legal representation for families in truck accident injury and wrongful death cases. Our Miami personal injury attorneys welcome the opportunity to interview with you and your loved ones. We invite you to review our recent results from settlements to trial verdicts. Our qualifications and background are available to you as well. Our Managing Attorney Jonah Wolfson is a bilingual wrongful death lawyer and personal injury attorney in Miami. Just call us at (305) 285-1115 for your free consultation at our office or at your home.
The Miami personal injury lawyers at Wolfson & Leon serve South Florida communities including South Miami, Homestead, Miami Shores, Hialeah-Miami Lakes, North Miami Beach, Edgewater, Downtown, Coconut Grove, Liberty City, Omni, Overtown, Florida City, Surfside, Design District, Little Haiti, and many other neighborhoods in Miami.