How to Find the Best Trip and Fall Lawyer in Miami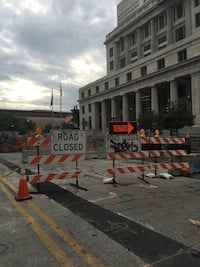 You tripped and fell. You were hurt. Maybe you felt embarrassed then angered. How did that happen? You know you don't normally trip and fall. Then you look around for what caused you to trip. Then you see it and you know somebody is responsible. The owner of that property didn't do what they were supposed to do. They didn't keep their property reasonably safe for people to walk on. Now that owner must be held accountable.
The Miami personal injury lawyers at Wolfson & Leon have helped trip and fall injury victims for more than six decades. We have assisted injured people in putting their lives back together after a serious injury accident. Our Miami trip and fall injury attorneys understand the ripple-like effect that an unexpected injury can have on an entire family. If that injury was caused by the negligence of another, then you may be entitled to compensation for your medical bills, lost wages as well as your pain and suffering. Just call the Miami trip and fall accident lawyers at (305) 285-1115 for your free consultation today.
Finding the Best Personal Injury Lawyer for Your Miami Trip and Fall Injury Case
If you want to make sure the person or corporation that is responsible for your injuries caused by a trip and fall you will probably need to speak to a personal injury lawyer in Miami. But how do you find the best trip and fall lawyer in Miami? Our Miami personal injury attorneys have come up with some recommendations for you to consider in your search for the best trip and fall injury lawyer in Miami:
Ask around. Talk to your friends, family and co-workers. Post a question on Facebook or Twitter. Simply ask "Who is the best trip and fall lawyer in Miami?"
Seek lawyers with expertise in your type of injury or accident. Most lawyers specialize. If you are looking for the best trip and fall lawyer in Miami you will look for personal injury law firms. But look closely at what type of cases the personal injury law firm focuses on. Some Miami personal injury lawyers spend considerable time and effort on trip and fall and slip and fall cases. Other law firms may concentrate on car accidents. Look at the law firm's website for a clue of what type of case is important to the lawyers you are considering.
Research the lawyer and the law firm on the internet. Google the type of lawyer you are looking for such as "best trip and fall lawyer in Miami". Check Google business listings and other lawyer listing services like Avvo and HG.org
Who will handle your case? You may meet the lawyer when you sign up but ask who will be the person you will deal with as your case moves along. Then ask to meet that person before you sign the retainer.
Avoid lawyers who make unreasonable guarantees or promise quick money. Personal injury cases like trip and fall injury accidents in Miami take time. You need to have reasonable expectations. Medical care takes time. Once you reach what is called "maximum medical improvement" meaning you have reached the best condition you can hope for, the lawyer will gather your medical records and bills. The attorney will also collect proof of your lost wages. Experts might need to be consulted and reports may need to be prepared. Once all the evidence is collected the personal injury lawyer sends a written demand to the insurance company to try to settle your case. Negotiations typically take 30-60 days at a minimum. If the insurance company makes a reasonable offer you will settle your case. If they don't then a lawsuit might be necessary and that will extend the life of your trip and fall injury case for at least another year. So if a lawyer or law firm representative makes promises that seem too good to be true, you should be careful and take that into consideration when you look for the best Miami trip and fall accident lawyer.
Miami Trip and Fall Accident Lawyers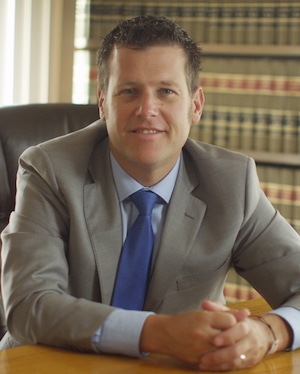 At the Miami offices of Wolfson & Leon, our trip and fall accident attorneys are ready to help you. We invite you to ask whatever questions that you and your family may have. You are welcome to review our recent cases and our qualifications. We offer a bilingual personal injury team that is available to assist you after your personal injury accident in Miami.
The Miami personal injury lawyers of Wolfson & Leon serve South Florida neighborhoods including Opa-locka, Homestead, Miami Lakes, Hialeah, North Miami, Edgewater, Key Biscayne, Coconut Grove, Princeton, Homestead, Florida City, Bal Harbor, Wynwood, Little Haiti, Omni, Midtown and many other communities in Miami.