How to Find the Best Car Accident Lawyer in Miami Beach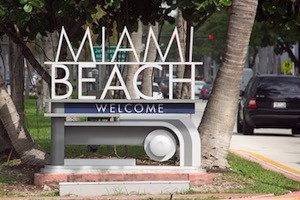 The Miami Beach car accident lawyers at Wolfson & Leon have worked with personal injury victims since 1963. Our Managing Attorney Jonah Wolfson is a former Miami Beach City Commissioner who served his community for two consecutive terms. He is also a bilingual Miami Beach injury attorney who practices with Wolfson & Leon in Miami. Jonah and his personal injury team are ready to help you and your family if you were injured in a Miami Beach car crash. All you have to do is call us at (305) 285-1115 for your free and confidential consultation.
Tips for Identifying the Best Personal Injury Attorney for Your Miami Beach Car Crash
If you were in a Miami Beach car accident, you probably need to speak to a Miami Beach personal injury lawyer to make sure your interests are fully protected. But how do you find the right Miami Beach car accident attorney? The Miami car accident attorneys and lawyers at Wolfson & Leon have come up with some tips for you to keep in mind as you look for the best Miami Beach car accident lawyer for your case. These recommendations are called the Five W's:
Who? Who is this lawyer you are considering for your Miami Beach car crash case? We suggest that consumers start with Google. Then look at the law firm's website. Look at their results and qualifications. Don't pick a personal injury lawyer based solely on advertising. The only thing that advertising can tell you is that the law firm is actively marketing itself. But it doesn't mean the attorneys are bad – or good. Hiring a personal injury attorney for your Miami Beach car accident is an important decision. So look beyond the commercials.
What? What kind of lawyer do you need? If you had a car accident on Miami Beach you probably want to hire a personal injury attorney who has the necessary experience in handling car accidents. No one wants to be the first patient or client of any professional. You should inquire about any lawyer's experience with car accidents. You can even ask about the attorney's track record with injury cases similar to yours.
Where? The lawyer's location might be important. If you work or have transportation issues, the personal injury law firm's address might make a big difference in how comfortable you are with your professional relationship. You might consider if the lawyer's office is close to the courthouse if you are looking for a litigator or trial lawyer for your Miami Beach car accident case.
Why? Consider why this particular lawyer wants to represent you. Trust your instincts. Do they "get" you? Does they lawyer listen to you? Do they have time to talk to you? If you are contacted by an ambulance chaser or a runner, you should probably ask why. You should know that they aren't some helpful stranger who miraculously appeared at your moment of need. What they are doing is likely illegal and they are getting paid by someone.
When? Is the attorney available for you? Every attorney-client relationship is built on trust and respect. The lawyer and the client have responsibilities and obligations to each other. If you have serious questions about your Miami Beach injury case, will that lawyer be available to take your call or make an appointment for you to come visit.
Miami Beach Car Accident Lawyers and Attorneys
If you or your family were seriously hurt in a Miami Beach car accident, you may be entitled to financial compensation from the responsible party. Recovery is not automatic though. You and your Miami Beach personal injury attorney will need to prove that the other driver was negligent. You will also need to prove that the negligence caused you loss, injury or harm. Your Miami Beach injury lawyer can help present evidence of your damages too. Typical damages in a car accident case include medical expenses, loss of income evidence, impaired ability to earn income in the future as well as your pain and suffering if you have a permanent injury within a reasonable degree of medical probability.
The Miami Beach personal injury lawyers and car accident attorneys at Wolfson & Leon can help you reach a full, fair and complete resolution of your car crash case. Just call us at(305) 285-1115 for a free consultation. Our Miami personal injury lawyers serve Floridians including the communities of Virginia Key, Miami Springs, Brownsville, Mid Beach, North Bay Village, Morningside, Bayside, Lemon City, North Beach, Edgewater and South Beach.