Hotel Accidents in the Florida Keys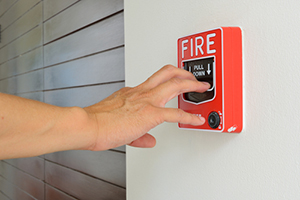 When you think of the Florida Keys, the most common images that come to your mind are long white sandy beaches, cocktails, and lots of fun. Those endless summer days and nights were made for making the best memories of your life.
Tourist agencies and travel websites will only show you the alluring pictures because they want to attract you to visit the great hotels and resorts in the Florida Keys, and that's fine, those resorts are wonderful to spend time at and make indelible summer memories.
However, at Wolfson & Leon the nature of our work makes us see the ugly side of vacations. We have been in the business since 1963 and our Florida Keys injury attorneys have seen many people whose relaxing vacations turned into a nightmare due to someone else's irresponsibility.
Even though you and your loved ones behave responsibly, someone else does not. And if someone else's deeds are the reason you or your loved ones had terrible and painful experience in the hotels in Key West, Islamorada or other locations in the Keys, then you should seize the opportunity to recover the damages that you are entitled to. It is your right to seek damages recovery and it is just to do so. Hiring a good Florida Keys accident lawyer will help you navigate through the legal procedures.
Our Florida Keys hotel accident lawyers offer free consultations. Just call us at (305) 285-1115 and let us answer your questions and advise you on how we can help.
How are Hotels and Resorts Liable?
Under the Florida premises liability laws, hotels and resorts have a general duty to protect their guests during their stay therein. They have to operate in a way that ensures maximum care for their guests. They may be liable for any accidental injuries that might occur because of their failure to do so. That means that the injury that occurred has to be caused by breach of hotel and resort's duties to guests. For example, if a resort employee has spilled some liquid on the floor and you accidentally slip on that without being warned about the danger, the accident occurred because the resort has breached its duties. But, if you slip and fall on a coffee on the floor spilled by your friend in his or her hotel room, then it's not the hotel's responsibility because that slip is not caused by hotel's actions.
What Kinds of Accidents Usually Happen?
There are several different kinds of accidents that could occur in the hotels and resorts in the Florida Keys that also fall under the premises liability law. These include:
Slip and fall accidents involving slippery substances
Trip and fall accidents involving garbage and debris
Inadequate lightning causing personal injuries
Control insect infestation
Damaged guest properties
Stolen vehicles from hotels and resorts parking lots and garages
Swimming pool, Jacuzzi and hot tubs accidents
Food poisoning and foreign objects in food
Personal injuries occurred during recreational activities organized by hotels and resorts
Wrongful deaths at the hotel or resort caused by improper and negligent security of premises
Florida Keys Accident Lawyer Helping Hotel Accident Victims
If you have had an accident at a hotel or resort in the Florida Keys, you should talk to an experienced Florida Keys hotel accident lawyer as soon as possible. It is necessary to discuss the case facts and circumstances with an expert and make an informed decision about the right moves that will improve your chances of recovering damages. The hotel and its insurance company will obviously try to turn down your claims, but your Florida Keys injury attorney will fight for you.
Call us for our free and no-obligation consultation. We will not charge you any fees until we make a financial recovery. Call us today at (305) 285-1115 and let us get to work for you.
At Wolfson & Leon we serve the Florida Keys' surrounding communities of Key Largo, Key Colony Beach, Tavernier, Islamorada, Bahia Honda, Key West, Big Coppitt Key, Layton, Lower Keys, Upper Matecumbe Key, Middle Keys, Duck Key, Sugarloaf Key, Stock Island, North Key Largo, Flamingo, Homestead Upper Keys, Florida City and Homestead.