Homestead Wrongful Death Lawyer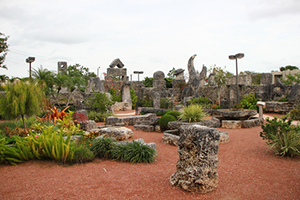 Have you lost a loved one in an accident in Homestead? If so, you should talk to an experienced Miami wrongful death attorney as soon as possible. Finding justice requires a fight because the person responsible for the death would do anything to avoid responsibility and paying for damages. To make sure that you have the best representation, call the best Miami wrongful death lawyer who specializes in the field and has had many cases like yours in the past.
Here at Wolfson & Leon, our Homestead wrongful death lawyers can help you understand your legal options. Let's get started with a free consultation at (305) 285-1115. We'll determine if you qualify for compensation and how to move forward. We don't ask for fees unless we recover damages.
Homestead Accidents Leading to Wrongful Deaths
Homestead is a city within the Miami metropolitan area located on its outskirts between two national parks - the Everglades National Park and the Biscayne National Park. When you see it on the map, Homestead seems far from Miami. It is a suburb that has always served as an agricultural area. The estimated population is around 70,000. You would think of it as a calm and peaceful city, but it's not. In fact, Homestead has a very high crime rate, almost three times higher than the Florida average. Many of the crimes are violent, hence the high number of wrongful deaths occur due to crimes there. Our Homestead wrongful death attorneys are here to help you in the following roles:
Homestead parking lot shooting wrongful death lawyer
Homestead armed robbery wrongful death attorney
Homestead premises liability wrongful death lawyer
Wrongful death due to violent crime in Homestead
Homestead negligent security wrongful death lawyer
Homestead apartment shootings wrongful death attorney
Homestead product defect wrongful death lawyer
Homestead slip and fall accident wrongful death attorney
Homestead medical malpractice wrongful death lawyer
As with any other Florida city, traffic accidents regularly happen in Homestead. US 1 cuts through the city, but that's not the only place where folks get injured and sometimes killed. Our Homestead car accident wrongful death lawyers can assist you in the following capacities:
Homestead Lyft driver wrongful death accident lawyer
Homestead motorcycle accident wrongful death attorney
Homestead left turn wrongful death accident attorney
Homestead wrongful death boating accident attorney
Homestead bicycle accident wrongful death lawyer
Homestead rollover accident wrongful death lawyer
Drunk driving accidents leading to wrongful deaths in Homestead
Homestead truck accident wrongful death attorney
Homestead head-on collision wrongful death lawyer
Homestead wrongful death pedestrian accident lawyer
Homestead T-bone accident wrongful death attorney
Homestead wrongful death Uber driver accident attorney
Homestead car accident wrongful death lawyer
Homestead DUI wrongful death attorney
Homestead Wrongful Death Attorney
If someone else was liable for the death of your loved one, you and the family may be compensated for the funeral costs, loss of financial support, pain and suffering, medical costs if the deceased was taken to hospital before death, loss of parental guidance, and other losses depending on the case. Recovering for these losses never comes easy. You need a Homestead wrongful death lawyer to fight aggressively for your case until you get the compensation that you deserve.
Our Miami wrongful death attorneys understand the widely recognized five stages of grief: denial, anger, bargaining, depression and acceptance. Since 1963 we have helped not only personal injury victims but also the surviving family members of those lost in horrible accidents. We have seen families go through each of those stages. Some survivors only reach the stage of acceptance when they have sought and achieved some level of justice for their loss. Often that includes pursing full and fair compensation from the responsible parties. Our Homestead wrongful death attorneys at Wolfson & Leon can assist with representation and free consultations on (305) 285-1115. We handle cases on a contingency basis, which means that we ask for fees only when we recover.