Homestead Hospital Accident Lawyer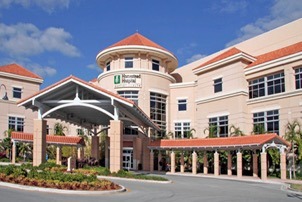 If you were injured in an accident in the Homestead area, then your closest emergency medical facility is Homestead Hospital. But getting medical care after an accident is only the first step. If your accident was caused by the negligence of another, then you at the very beginning of journey to make sure that the responsible party is held accountable.
One of the best ways to do this is to find the best Homestead personal injury lawyer that you can locate. In the end, your success will likely depend on the team of professionals you assemble and rely on to see you through this process. So, call our Homestead accident lawyers at (305) 285-1115 for your free consultation today.
Homestead Hospital
In 1940, Dr. James Archer Smith opened a small hospital in Homestead to serve the community. Over the years, it was simply known as Archer Hospital. Eventually it was merged into the Baptist Health South Florida network. In May 2007, the new Homestead Hospital was opened. It cost approximately $135 million and it is now a 142-bed modern facility.
In 2015, Homestead Hospital counted over 98,000 emergency room visits and 1361 outpatient surgeries. It had more than 10,000 admissions and over 1500 births. Homestead Hospital had a 1239/411 employee to physician ratio.
Homestead Hospital Accident Lawyers
At Wolfson & Leon, our Homestead Hospital injury attorneys have a long history of helping the community. In fact, our lawyers have been helping personal injury victims for more than 50 years. We know what to do and how to help you after your accident.
We can answer your questions and help you get the justice and compensation you deserve after your accident. We will work with the appropriate experts to make sure that we identify all potential defendants. Once we have placed all parties on notice we will set strict deadlines and hold the insurance company accountable.
If the insurance company fails to make a fair settlement offer on your case, we will file a lawsuit on your behalf and if necessary proceed to trial with you. We are committed to providing you with a professional, responsive and aggressive representation.
Miami Personal Injury Lawyers Serving Homestead
At Wolfson & Leon, our Homestead Hospital accident lawyers have helped personal injury victims on their journeys to recovery since 1963. We help folks injured in all types of accidents. We provide full personal injury legal representation for people who have fallen victim to the negligence of others including:
Personal Injury
Slip and Fall

Slip and Fall on Public Property
Slip and Fall on Private Property
Walmart Slip and Fall
Supermarket Accidents and Injuries

Publix Injury
Publix Sabor Injury in Miami
Winn-Dixie Injury
Bravo Supermarket Accident Lawyer
Presidente Supermarket Accident Lawyer
Sedanos Supermarket Injury Lawyer
Trader Joe's Accident Lawyer

Premises Liability

Convenience Store Injury
Gas Station Accident
Target Accidents and Injuries
Navarro Discount Pharmacy Accident
Miami International Airport Accident Lawyers
Aventura Mall Personal Injury in Miami
Dadeland Mall Personal Injury in Miami
Dolphin Mall Slip and Fall of Miami
Parking Lot Car Accident
Parking Lot and Garage Accident
Miami Stair Accident and Injury
Hotel Accident

Miami Uber Driver Accidents
Car Accidents

Miami Florida Car Accident Lawyers and Attorneys
Distracted Driving Accident Lawyers
Drunk Driving Accidents
Road Rage Car Accidents
Head-on Collisions
Rollover Accidents
Rear-end Accidents
Left Turn Accidents
T-Bone Car Accidents and Injuries
Failure to Yield Car Accidents
Sideswipe and Merging Car Accidents
Lane Change and Sideswipe Car Accidents
Construction Zone Car Crashes
I-95 Accident Lawyers in Miami
I-95 Express Lane Accident Lawyers

Motorcycle Accidents
Truck Accidents
Bicycle Accidents
Pedestrian Accidents
Boating Accidents
Cruise Ship Accidents
Serious Injury
Medical Malpractice
Uninsured / Underinsured
Wrongful Death
Our Miami personal injury lawyers and Homestead wrongful death attorneys serve all of South Florida including the towns and communities of Florida City, Homestead, Leisure City, Kendall, Key Largo, Redlands, Naranja, Princeton, Goulds, Silver Palm, Cutler Bay, Kendale Lakes, The Hammocks, Quail Heights and Palmetto Bay.
Call us today for your no obligation, free and confidential consultation at (305) 285-1115 and let's get to work on your case!