Home Depot Accident Lawyer in South Florida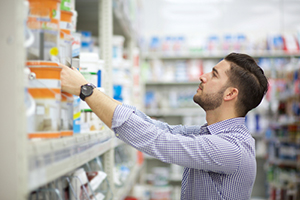 If you were injured in a South Florida Home Depot, then you probably need to speak with the best South Florida personal injury lawyer you can find. At Wolfson & Leon, our Home Depot accident lawyers have represented injured victims since 1963 and they are here to help you after any type of Home Depot accident. Call us at (855) 982-2067 for your free consultation and allow us the opportunity to answer your questions.
Home Depot
Home Depot is easily one of the best places for people to turn to for their projects around the home. There is a wide array of products at this company for customers to enjoy at a better price than some other locations. To see just how far this hardware and home goods company has come, it can be important to look at the rich history of this company.
Home Depot was co-founded by Bernard Marcus, Ron Brill, Pat Farrah, and Arthur Blank along with their investment banker Ken Langone, who helped secure the capital necessary to open this business. The company was opened with a vision that was special to its co-founders. They wanted to create their own company that kept the values that were important to them alive. Among these values include excellent customer service, giving back to the community, and respecting all people. They also wanted to create a large hardware superstore that were far larger than any of their competition's facilities. The first stores were opened in Georgia in 1979. Eventually in 1981, the company expanded into Florida where they opened stores in Hollywood and Ft. Lauderdale. Today, Home Depot is one of the largest and most recognizable hardware stores in the country.
When the store was originally opened, it offered nearly 25,000 different products for home improvement in their stores. Now these stores not only have about 40,000 different products in the stores but there is also the ability to special order around 250,000 items that are not found in the stores. This means that you can find pretty much anything that you want there. The store would also put empty product boxes on the shelves when the stores first opened. The reason for this is because they wanted to get a real warehouse feel for customers when they walked around the stores while also giving the impression that they were fully stocked with numerous home improvement items. Another reason why Home Depot has found a great deal of success is because of their sales of proprietary branded merchandise. Some of these big brands include Behr, Toro, and Ryobi just to name a few of these items.
Customer service is incredibly important to this company. That is why the founders of the company created the Customer Bill of Rights. This entitles customers to highly trained associates on the sales floor who are ready and able to take care of customers' needs as well as the perfect assortment of quantities, assortment, and price on items. They offer workshops in store, including free Kids Workshops where millions of kids have learned how to build their first toolbox among many other items. Their Garden Club is the largest of its kind in the world.
Home Depot Accident Attorneys
In South Florida, the Home Depot accident attorneys at Wolfson & Leon are available to consult with you at no charge. We can explain your legal rights and Home Depot's legal obligations following any kind of accident at a South Florida Home Depot such as:
Home Depot slip and fall accident
Home Depot trip and fall accident
Falling products and merchandise injuring Home Depot customers
Home Depot shopping cart injuries
Parking lot accident at Home Depot
Pedestrian accident at Home Depot
Negligent or intentional actions by Home Depot employee
False imprisonment by Home Depot manager or employee
Home Depot step and fall in parking lot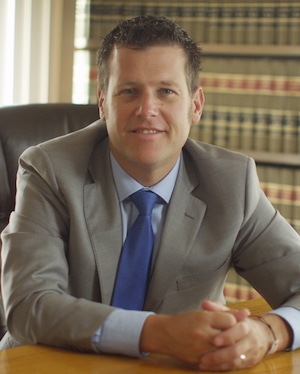 Our South Florida Home Depot injury lawyers serve all the communities and localities in South Florida including the Florida Keys, Homestead, Florida City, Princeton, Coral Gables, Kendall, South Miami, Coconut Grove, Kendale Lakes, Hialeah, Miami Gardens, Miami, Miami Lakes, North Miami, Miami Beach, North Miami Beach, Aventura, Hollywood, Pembroke Pines, Weston, Davie, Fort Lauderdale, Parkland, Southwest Ranches, Sunrise, Coral Springs, Pompano, Deerfield Beach, Boca Raton, West Palm Beach, Wellington, Stuart, Jupiter and Greenacres.
Call our bilingual Home Depot accident legal team at (305) 285-1115 for your free consultation today.