Hialeah Personal Injury Jury Trial Selection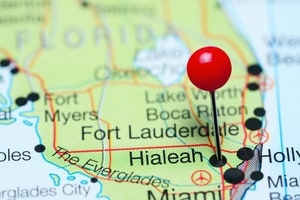 Our Hialeah injury accident lawyers will tell you that most personal injury cases settle. Only a small percentage of the overall cases end up in litigation. Of those cases in litigation, a majority of those cases settle before a jury trial takes place. But there is a chance your personal injury case could end up before a jury in Miami-Dade County Circuit Court. If your Hialeah personal injury case goes to trial, what can you expect?
Types of Personal Injury Cases That Can Go To a Jury Trial
The short answer is you can have a jury trial for your personal injury case if you want one. The only exception would be a type of case called a Declaratory Action under Florida Statute Chapter 86. Those cases usually involve questions of law and insurance coverage that are decided by a judge.
The following types of Hialeah personal injury cases can be tried in Miami-Dade Circuit Court before a jury:
Again, most personal injury cases are resolved before trial. But your case could go to trial where your Hialeah personal injury trial attorney will present your case to a jury. SO who are these jurors?
Jury Selection in Miami Personal Injury Trials
Most judges have a certain preference on how jury selection should take place, but there are some basics. Potential jurors are summoned by the Clerk of the Court. They arrive at the courthouse, check in and receive instructions for the day. Then they wait to be called to a specific courtroom.
In a typical civil jury trial the jury panel will consist of six jurors with one or two alternatives. Judges vary widely on whether to tell the alternative jurors that they are in fact, alternatives who might be released before the jury goes to deliberate, or decide, the case. Some judges feel that it is deceptive to not tell the alternative jurors about their status. Most judges feel that it is best to not announce who is an alternative juror and who isn't. The fear is that if a juror knows they are an alternative, they will not pay close attention.
Jury selection usually begins with a questionnaire that the jurors are asked to fill out in advance. Typically, the judge will question the potential jurors (called the panel). Next the plaintiff attorney questions the jury and is followed by the defense lawyer. Questions will range from basic information to probing inquiries into jurors feelings, attitudes and preferences.
After all the questions are completed, then the jury selection takes place outside the presence of the jury. Jurors can be removed (called striking) for cause meaning that for some specific reason that particular juror cannot be a fair and impartial juror for that particular trial. The reasons vary widely but will never include race, gender, religious or sexual preference.
Once all the "for cause" jurors are stricken, each attorney can use one of their preemptory challenges so long as it is race/gender neutral reason. If there is one plaintiff and one defendant then each side will usually have three preemptory challenges each. If there are two defendants and one plaintiff, then each defendant gets three challenges and the plaintiff gets six. The judge alternates back and forth between the parties to make sure the selection process.
Once the jury is selected the entire panel is advised who made it and who didn't. The jurors who were not selected are usually instructed to return to the jury (pool) area in case they are needed for another trial. The selected jurors are then sworn in and your personal injury trial begins.
Miami Personal Injury Lawyers Serving Hialeah
The Hialeah personal injury lawyers at Wolfson & Leon handle cases from the first time you call until your case settles or you get the jury's verdict. We will also handle the appeal of your case if that becomes necessary. We do not refer cases out for litigation or trial. In fact we accept referrals from other lawyers and also co-counsel with other attorneys for the purposes of litigation or trial.
If you were injured in a Hialeah car accident or slip and fall, we can help you. Our Miami personal injury attorneys have assisted injured people in Hialeah, Miami and throughout Florida since 1963. We aggressively represent our clients against negligent persons, corporations and insurance companies.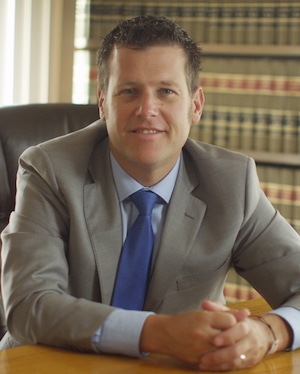 Our Managing Attorney Jonah Wolfson is a bilingual Miami personal injury attorney and wrongful death lawyer who serves the community of Hialeah. Jonah and his Hialeah personal injury team are ready to help you and your family. All you have to do is call us at (305) 285-1115 right now and we can get to work on your case.
The Miami personal injury lawyers at Wolfson & Leon serve the communities of Hialeah, Miami Lakes, Hialeah Gardens, Doral, South Miami, Edgewater, Aventura, Ives Dairy Estates, Miami Gardens, Opa Locka, Westchester, Kendall, Princeton, Homestead and North Miami Beach.
---
CALL NOW TO SPEAK TO A LEGAL PROFESSIONAL (305) 285-1115
or click here to submit your personal injury questions.