Hialeah Crime Victim Compensation Attorney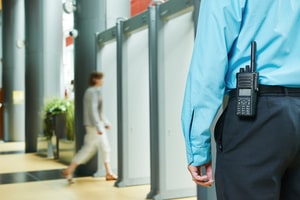 Suffering a severe personal injury as a crime victim in Hialeah might present a need to talk to an Hialeah crime victim compensation attorney. You can reach our lawyers at Wolfson & Leon at (305) 285-1115 to talk about your case and figure out how to get just compensation for your injuries. Our consultations are free, and we don't ask for any fees unless we recover damages for you. There is no risk in calling us with your questions and to determine if you might be entitled to money damages.
Hialeah
Hialeah is the sixth-largest city in Florida with more than 220,000 residents. Around 75% of them are of Cuban heritage, making for the largest percentage of Cuban residents compared to any other city in the United States. More than 95% of Hialeah residents have reported that they speak Spanish to some extent, which could be one of the reasons why Spanish-speaking TV powerhouse, Telemundo, decided to have its headquarter there.
Hialeah Crime Accident Victims
Our Hialeah crime victim compensation attorneys are ready to help clients get compensated when they suffered injuries in various criminal attacks as well as murder survivors. In most of the cases, they help as:
Crime victim compensation lawyer helping victims of rape and other sexual assaults in Hialeah
Hialeah child molestation victim compensation attorney
Hialeah crime victim lawyer for murder victim survivors
Hialeah crime victim compensation for robbery related injuries at nightclubs, bars, and gas stations
Hialeah DUI crimes compensation lawyer
Hialeah crime victim lawyer for injuries or wrongful death at adult entertainment establishments
Crime victim compensation lawyer in Hialeah for injuries due to negligent security
Hialeah crime victim lawyer for aggravated assault
Hialeah crime victim compensation attorney for injuries caused by inadequate security
Hialeah crime victim compensation lawyer for injuries arising from crimes at affordable housing complexes or apartments
Keep in mind that these are not all the crimes that could result in you being injured in Hialeah. If you've been injured in another kind of criminal attack, you may still be eligible for damages recovery.
Responsibility for Crime Accidents in Hialeah
Remember that if you are a murder survivor, you can still recover for the damages you've suffered due to the crime that caused the wrongful death of your loved one. The procedure for compensation is limited by Florida law in terms of who can bring an action and the types of damages that are recoverable.
Whether you are a survivor or the one who has been directly injured in the criminal attack, there are several possibilities for damages recovery to consider.
If you want to recover without going to court, you should head to the Florida Bureau of Victim Compensation. It doesn't matter if there are ongoing criminal or civil proceedings against the assailant. If you prove that you've been injured due to a criminal act in Florida, they may compensate for some of your losses and damages. Unfortunately, this fund rarely provides full compensation.
If law enforcement authorities catch the assailant and take him to court, once he is convicted, he may owe you a restitution for your medical and non-medical expenses related to the personal injuries caused by his deed.
The last option to consider depends greatly on details of your specific case. If the crime has occurred on premises under a third person's control, the third person (or corporation) may be liable for the injuries and damages under the Florida premises liability and negligence laws. Nightclubs, bars, malls, banks, stores, banks, gas stations, and others owe invitees, guests and customers a duty of care. They have to take all the reasonable measures to prevent any personal injuries on their premises. When they fail in doing so, they can be liable for the injuries. When a criminal assault has occurred on a third person's premises due to his negligence, that person or corporation may be legally responsible for the sustained injuries.
Wolfson & Leon has been helping Hialeah severe injury victims get compensated for more than 50 years. Hialeah crime victim compensation lawyers can help with the investigation and identifying the potentially responsible parties. At Wolfson & Leon, our Hialeah personal injury consultations are free, and we don't ask for fees unless we recover for you. Call us now on (305) 285-1115.