Fresco y Mas Accident Lawyer in Hialeah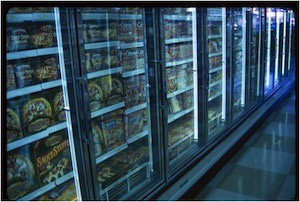 If you were injured at a Winn Dixie or Fresco y Mas supermarket in Hialeah, then you should call the Hialeah personal injury lawyers at the Wolfson Law Firm as soon as possible.
Our supermarket accident lawyers have helped and represented injured victims in Hialeah and Miami since 1963. We know what to do to assist you in making a full, fair and complete recovery following an accident at Fresco y Mas or Winn Dixie grocery store. Call us right now at (305) 285-1115 and let's discuss your accident and injuries.
Fresco y Mas
In 2016, Southeastern Grocers, as the parent company of Winn Dixie, opened its first Hispanic influenced supermarket called Fresco y Mas ("Fresh and More"). The flagship store is located at 541 W. 49 Street in Hialeah. Since that time Winn-Dixie has converted or opened additional stores including:
6500 W. 4th Avenue in Hialeah
1630 W. 49th Street in Hialeah
1201 E. 19th Avenue in Hialeah
The obvious goal was to compete with Publix Sabor as well as Sedanos, Presidente, Bravo and Tropical grocery stores. There are now 18 Fresco y Mas supermarkets in South Florida.
Accidents at Fresco y Mas
In any supermarket or grocery store, there may be hazardous conditions that can cause serious and debilitating injuries. In certain situations, those dangerous conditions may not be the responsibility of the supermarket. For example, if the customer in front of you drops a banana peel and five seconds later you slip and fall on the peel then it really isn't fair to hold the grocery store responsible for your fall and injuries.
On the other hand, if that same banana peel remains on the floor for an hour and multiple customers walk over it spreading the peel all over an area and employees ignore it, then you slip on the peel it is reasonable to hold the supermarket responsible because they either had notice of the hazard or should have known.
Our Fresco y Mas accident lawyers in Hialeah have seen the ways good folks can be injured at a grocery store. Our attorneys can provide representation to injured victims in the following capacities:
Fresco y Mas Slip and Fall Lawyer
Fresco y Mas Trip and Fall Attorney
Fresco y Mas Step and Fall Lawyer
Fresco y Mas Accident Attorney
Fresco y Mas Parking Lot Accident Lawyer
Wrongful Death Lawyer for Fresco y Mas Fatality
Miami Personal Injury Lawyer Helping Victims of Fresco y Mas Negligence
At the Wolfson Law Firm, our Miami accident attorneys and personal injury legal team are bilingual and available for you 24 hours a day – 7 days a week. We offer free and confidential meetings and consultations anytime and anywhere it is most convenient for you. We will never charge you an attorneys' fee unless and until we make a financial recovery for you.
Our personal injury attorneys in Miami proudly serve the people of South Florida including the communities of Hialeah, Hialeah Gardens, Miami Lakes, Miami Gardens, Hollywood, Kendall, Tamiami, Pembroke Pines, Weston, Doral and Flagami. Call us at (305) 285-1115 and let us answer your questions about your Fresco y Mas or Winn Dixie accident and injury.