Fort Pierce Walmart Accident Lawyer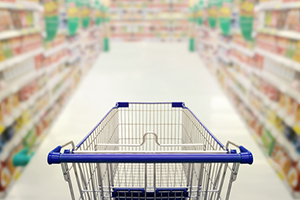 Founded in 1962, Walmart has been the staple of South Florida shopping for decades. Their stores can be found across the state, with affordable deals on items that range from home improvement, to run of the mill groceries. It is very likely that you've found yourself in a Walmart for some reason or another, perhaps today even, and you're likely to return. Of course, when you tend to visit one place repeatedly, the risk of finding yourself in an accident is only logical.
That is why the Fort Pierce Walmart accident lawyers at Wolfson & Leon are here to assist you when such an incident occurs. We understand that finding a lawyer can be difficult. Information is everywhere, and ads can be enticing to listen to right away for the quickest and most convenient solution. Like most decisions you make in life, you should take the time to consider what you're doing. Research is key in finding the correct lawyer for you, and here at Wolfson & Leon, we are more than happy to provide the credentials necessary to show you why we're right for the job.
Wolfson & Leon has been around since 1963, that's 55 years of service that we've provided not only to the good people of Fort Pierce, but also to many Floridians who've come seeking Walmart accident lawyers. Our customer review page shows just how committed we are to provide client service in our firm. Take the time to read the reviews yourself so that you too can be sure of the quality of our work. The Fort Pierce Walmart accident lawyers at Wolfson & Leon are standing by for your call, so please, give them a call at (855) 982-2067 to speak to an attorney right away, and ensure that Walmart accident does not go controlling your life any longer.
Fort Pierce
Called the "Sunrise city" Fort Pierce lines the Treasure Coast region of Florida, facing the Atlantic it's no surprise it's given this nickname, as sun rises must be particularly beautiful on clear blue days. Named after the titular fort of the same name that was built close by in 1838 for the Second Seminole War, it's stood strong for decades, becoming a prime spot for travel, vacation, and wonderful weather. It's also famous for being one of USA Today's Most Idyllic and Historic Main Streets in America. With an "old Florida" feel that evokes the great sense of history that the city has. The swaying palms that line the streets and rustic buildings give a sense that you're back in the 1900s just when the city was coming into its own.
In Fort Pierce, you'd only find one Walmart, but don't be fooled, this is likely the only Walmart you'd need. The massive supercenter can be found on 5100 Okeechobee Rd, lined with other plaza regulars such as AT&T and Golden Corral. Still, this 24-hour supercenter is all that is needed in this idyllic slice of old Americana.
Walmart Personal Injury Accident Attorney
Finding yourself hurt in a Walmart can be a confusing, and altogether off-putting experience. One moment you're minding your own business, shopping for items that you need regularly, and the next you've found that you're on your back, with no clue how you've gotten their and aching pain shooting through your extremities. Regardless of the reason for your accident, whether it be due to a slip and fall, a trip and fall, or the criminal or negligent actions of an employee or customer, you're owed compensation.
Walmart is a multi-million-dollar corporation, with international locations from Argentina, Chile, Mexico, Canada, the UK, China, Japan, and India to name a few. You should not let yourself be lulled into sympathizing with these people when you're the one who's suffering. Give a call to those that care about your need to recover, with a legal team that has years of service behind them, you're bound to get compensation, rather than letting a massive corporation like Walmart eat you up and spit you out.
The lawyers at Wolfson & Leon have been fighting corporations and insurance companies like these for decades, and they're willing to help you too. Give them a call at (855) 982-2067 to speak in a free consultation right away. Jonah Wolfson, the managing attorney at the Firm, and his legal team of Fort Pierce Walmart accident lawyers are waiting to hear from you, so that they can help you get your life back on track.