Fort Myers Head Injury Attorney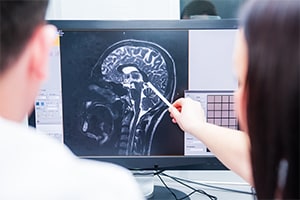 A traumatic brain injury can occur when a person hits their head. Falls, criminal activity, and car accidents are the most common causes of traumatic brain injuries. Property owners bear responsibility to make sure that their buildings, sidewalks, and parking lots are safe for visitors. This includes landlords of apartment buildings, housing complexes, and business offices. Making sure that walkways are properly lit, free of obstacles, and are in good working order is a property owner's responsibility. Limiting employee access to keys and making sure that door locks are working are the responsibility of the property owner.
In Fort Myers, the home ownership rate is 46.7%. This is considerably lower than the national average of 63%. With more people renting apartments, condos, and homes in Fort Myers, landlords have a greater need to ensure the security of their residents. When they don't take reasonable steps to around their property, people can get hurt. Poor lighting can lead to a tenant falling down or it can create a place where a criminal act against a tenant could happen. Construction work or other maintenance projects can create obstacles in the areas that tenants and guests walk, which could lead to a person being hit in the head by a falling object. Broken locks or unauthorized access to keys could lead to a violent act being committed against a tenant.
When a person falls or has a criminal act committed against them, they may sustain an injury to their head. Serious injuries to a person's brain can change the course of their life. They may not be able to work. Their injuries may be so extensive that they cannot perform everyday tasks without help. If someone you love was injured in an accident at an apartment building or housing complex and are suffering from a traumatic brain injury, speak with a Fort Myers brain injury attorney at the Wolfson Law Firm to find out what their rights are. Call 239-777-9954 for a free and confidential consultation.
Fort Myers Brain Injury Lawyer
Fort Myers is a beach community located on the southwest coast of Florida. Over 73,000 people live in Fort Myers. It is a racially diverse city with 47.6% of the population being white, 25.7% are African American, and 22.7% are Hispanic. The average median income of a family living is $41,591 and median property value is $185,100.
The Fort Myers brain injury lawyers at the Wolfson Law Firm represent traumatic brain injury accident victims and their families. Our personal injury attorneys defend clients in many ways including;
Fort Myers attorney for traumatic brain injury resulting from a fall down a poorly lit stairwell
Tenant traumatic brain injury resulting from criminal activity at an apartment complex
Sidewalk trip and fall head injury attorney in Fort Myers
Concussion injury from falling down broken stairs in an apartment building
Fort Myers trip and fall parking lot accident head injury attorney
Lawyer for head injury resulting from a criminal act against a tenant in Fort Myers
Parking lot pothole trip and fall brain injury lawyer in Fort Myers
Brain injury caused by fall from broken stairs attorney in Fort Myers
Lawyer for victim receiving blow to the head during a criminal act in Fort Myers
Fort Myers lawyer for brain hemorrhage resulting from criminal activity at an apartment complex
Brain Injury Law Firm in Fort Myers
Victims of traumatic brain injury accidents will incur high medical bills and may be unable to return to work for an extended period of time. In some cases, future care or treatment may be necessary. A Fort Myers head trauma attorney can help you to recover compensation you merit to pay for your medical bills, receive future treatment, and recover lost wages. A personal injury attorney will handle all aspects of defending your case, including negotiating with landlords and insurance companies, as well as representing your rights in court.
The Wolfson Law Firm has offices located in Fort Myers, Fort Lauderdale, West Palm Beach, and Miami. For a free consultation, call 239-777-9954 today.