Fort Myers Car Crash Lawyer for Naples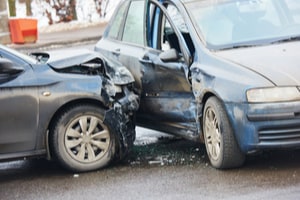 Naples is a sleepy retirement community located in Collier County. In 2018, over 1.82 million tourists visited the county. Set on the beautiful white sandy beaches of the Gulf of Mexico, Naples is a popular tourist attraction for those seeking to relax on the beach, shop, play golf, and enjoy its dining experience.
While tourism is a significant source of revenue for this beach community, it also presents challenges. Drivers who get behind the wheel after drinking too much pose hazards for everyone on the road. Known as driving under the influence or DUI, a driver who is impaired by alcohol may be slower to react, experience a lack of coordination, be unable to concentrate, and may have their vision impaired. If travelling at a high speed, slow reaction times and reduced vision can result in severe, even fatal, injuries to all. From 2012 to 2016, 22% of automobile accident fatalities in Collier County involved alcohol.
Accident victims often receive high medical bills and are unable to work during their recovery period. When the accident was not your fault, you and your family should not be left to deal with the financial burden for your recovery. If you or someone you love was injured in a car crash involving alcohol, you should speak with a personal injury attorney. Accident victims have rights. Our Fort Myers car crash lawyers are available to evaluate your case, answer your questions, and advise you of your options. Know your rights. Call the Wolfson Law Firm at (239) 777-9954 today for a free consultation.
Naples Automobile Accident Injury Lawyer
There are 21,279 residents living in Naples. With a median age of 65.6 years, the city has a large retirement and snowbird community. Naples is less racially mixed than other Florida cities with 89.6% of its population being white, 4.96% African American, and 4.13% Hispanic.
Fort Myers Car Accident Attorney in Naples
The Wolfson Law Firm proudly represents the residents of Naples and its nearby communities who have suffered injuries resulting from car accidents that were not their fault. Our personal injury lawyers defend victims in a variety of cases including:
Naples car accident injury attorney
Fort Myers lawyer for injury car crash resulting from running a stop sign
Attorney for bicycle rider injured when hit by a speeding car in Naples
Fort Myers lawyer for bicyclist injured by car backing out
Naples car defect causing a car crash injury lawyer
Fort Myers failure to stop at a red light car crash injury attorney
Attorney for injury crash caused by an improper left-hand turn in Naples
Injury from an intoxicated driver car accident lawyer in Naples
Wrongful death car crash accident lawyer in Fort Myers
Naples head-on collision car crash injury attorney
Defective brakes causing an automobile accident with injuries in Fort Myers
Lawyer for car crash injury resulting from texting while driving in Naples
Mobile phone distracted driver car crash lawyer in Fort Myers
Naples attorney for victim injured in a wrong-way car accident
Attorney for hit and run car crash injury in Naples
Fort Myers motorcycle injury accident attorney
Lawyer for pedestrian hit while crossing the street in Naples
Parking lot car accident injury lawyer in Naples
Failure to yield automobile crash injury attorney in Fort Myers
Naples lawyer for rear-end automobile accident injury
Fort Myers Automobile Crash Injury Law Firm for Naples
If you or a loved one is suffering from extensive injuries when hit by a drunk driver, you should seek the counsel of a personal injury lawyer. Our Fort Myers car crash attorneys can file your case, represent your rights when working with insurance companies and their lawyers, and negotiate a settlement. We serve the best interests of our clients and work to help them get the money they need to recover from their injuries.
The Wolfson Law Firm represents the residents of Naples and its neighboring cities including Sanibel Island, Immokalee, and Marco Island. For over 55 years, we have served car accident victims to help them recover much-needed compensation to pay for their medical bills and lost income. Call the Wolfson Law Firm today at (239) 777-9954 for a free evaluation of your case.