Fort Myers Car Crash Lawyer for Cape Coral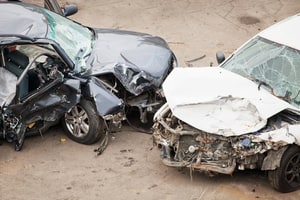 Located in southwest Florida, Cape Coral is a beach community resting on the shores of the Gulf of Mexico. Its natural beauty comes its pristine beaches, tropical foliage, and nature preserves. It is known for having over 400 miles of canals, hosting state and national BMX competitions, and for having the biggest burrowing owl population in the state.
Unfortunately, Cape Coral is also known for its poor road conditions Ranked as the fourth worst driving city in the state based on its volume of traffic accidents and citations, Cape Coral has seen its insurance rates rise over a five-year period. The National Transportation Research Group found that 6% of road pavement is in poor condition and 45% in mediocre condition. Unsafe driving practices and broken or damaged pavement can contribute to car accidents and injuries. If you are hurt in a car accident, you may have been taken to the emergency room. The high cost of medical tests and treatment often takes injured victims by surprise. Couple this with income that is lost if you can't work and this can cause an extreme financial burden on you and your family. If you are facing high medical bills and can't work as a result of a car accident that was not your fault, you should speak with a Cape Coral car accident lawyer. The personal injury attorneys at the Wolfson Law Firm will evaluate your case for free and can advise you of your options. If you've been the victim of a car accident and don't know what to do next, call the Cape Coral car crash attorneys today at (239) 777-9954.
Cape Coral Automobile Accident Injury Lawyer
Affectionately known as "the Cape" by local residents, Cape Coral is a planned community that was started by Maryland brothers Jack and Leonard Rosen in 1958. Rather than listing plots of land with real estate agents, the brothers implemented a team-selling approach which promoted land sales through dinner parties. Over the years, the highly promoted development continued to grow and was ultimately incorporated in 1970. In 2017, Cape Coral was named #1 on the Forbes list for "America's Fastest Growing Cities."
Currently, Cape Coral has 173,679 residents and is racially mixed with 72.8% of its population being white, 20.2% Hispanic, and 4.11% African American. The median family income is $53,653 and the median age within the city is 45.9 years old. The median property value is $196,800 and the average homeownership rate is 70.3%. Cape Coral residents spend an average of 26.4 minutes commuting to work each day and often work in administration, sales, and management positions.
Fort Myers Car Accident Attorney for Cape Coral Accidents
We represent Cape Coral residents who have been injured in car accidents. The Wolfson Law Firm defends victims who have been injured as the result of:
Cape Coral automobile accident injury lawyer
Victim injured in head-on collision in Cape Coral car crash lawyer
Fort Myers lawyer for failure to stop at a red light car crash accident injury
Lawyer for Cape Coral car defect resulting in an automobile accident injury
Intoxicated driver car accident injury lawyer in Cape Coral
Cape Coral wrongful death car crash accident lawyer
Defective brakes causing an injury accident in Fort Myers
Pedestrian hit on sidewalk by a car accident attorney in Cape Coral
Fort Myers mobile phone distracted driver automobile accident lawyer
Wrong-way Cape Coral car accident injury attorney
Attorney for hit and run car accident injury in Cape Coral
Motorcycle accident involving a car injury lawyer in Fort Myers
Lawyer for pedestrian injured in crosswalk car crash in Fort Myers
Cape Coral high speed highway car chase resulting in serious injury lawyer
Parking lot car accident injury lawyer in Cape Coral
Failure to yield automobile crash injury attorney in Fort Myers
Cape Coral lawyer for rear-end automobile accident injury
Fort Myers Automobile Crash Injury Law Firm for Cape Coral
Victims who have been injured in car accidents call the Wolfson Law Firm for help. For over 55 years, our Fort Myers car crash lawyers have represented the rights of clients against insurance companies. We answer your questions, file your claim, and work to settle your case with your best interest in mind. Whether we settle your case at the negotiating table or in a court of law, we defend your rights. If you have been injured in in an automobile accident and are struggling with unexpected medical bills, call the Wolfson Law Firm at (239) 777-9954 for a free evaluation of your case.