Fort Myers Car Accident Lawyer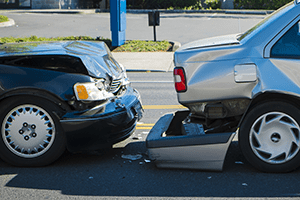 The City of Fort Myers has experienced rapid growth in recent years. Of course this also means that the frequency of car accidents has also increased. If you work or live there and commute to and from the city regularly, you may have had a car accident and suffered personal injuries. If that happened to you and your loved ones then call the Fort Myers car accident lawyers at the Wolfson Law Firm for assistance. We will help you figure out how to get the compensation and the justice that you deserve.
It is possible that the liable person or the insurance company will attempt to make you sign a settlement, but do not accept that before speaking to a lawyer. Their offer will almost never be the full value of your damages. To get a better understanding of your legal rights and options call our Fort Myers car accident attorneys at 239-777-9954 for your free and confidential consultation today.
The City of Fort Myers
Fort Myers is the seat of Lee County and a gateway to Southwest Florida. It has been inhabited during the American Indian Wars in 1830's, when a fort was built in what is now the city. The fort was built to serve as a base of operation against the Seminole Indians. However, the city is considered to be founded in 1866 by Captain Manuel A. Gonzalez.
In the next century, Fort Myers was known as the home of some big names like Thomas Edison, Henry Ford, and Harvey Firestone. Nowadays, it is a rapidly growing city with estimated 77,000 residents. It is one of the major tourist destinations in Florida due to the nice beaches as well as the estates of Thomas Edison and Henry Ford.
Fort Myers Car Accidents
Our Fort Myers personal injury lawyers serve people who have sustained injuries in any type of car accident. However, the most common are:
Rear-end car accidents and injuries in Fort Myers
Road rage car accidents in Fort Myers
Fort Myers T-bone car accidents and injuries
Car accidents with Lyft drivers in Fort Myers
Sideswipe and merging Fort Myers accidents
Fort Myers construction zone car crashes
Head-on collisions in Fort Myers
Car accidents with Uber drivers in Fort Myers
Distracted driving Fort Myers car accidents
Car accidents with motorcycles in Fort Myers
Fort Myers car accidents with pedestrians
Car accidents with cyclists in Fort Myers
Lane change car accidents in Fort Myers
Fort Myers Car Accident Lawyers
Being injured in a car accident can be a devastating experience. Your personal injuries don't only affect you, but your family as well. The entire process can be overwhelming. That is why you should speak with the best Fort Myers car accident attorney you can find. You need to understand your legal rights so that you can make informed decisions on ow to move forward and protect your family.
Let us handle the insurance company, the experts and investigators. You just take care of your recovery and your family. Don't try to represent yourself and go through the procedure alone. Insurance companies know how to take advantage of people who do not know the laws very well. Let us fight aggressively for your right to get damages recovery. You may be compensated for all the injury-related harms and losses, including medical bills, compensation for physical pain, scarring, lost earnings, and other injuries depending on the circumstances of your case.
Call our Fort Myers car accident lawyers at the Wolfson Law Firm for help at 239-777-9954. The Wolfson Law Firm is located at The Summerlin Center, 15050 Elderberry Lane, Suite 4-4, Fort Myers, FL 33907. In addition to Fort Myers, we also serve Cape Coral, Pine Island, San Marcos Island, Bonita Beach, Estero, Sanibel, Fort Myers Beach, Lehigh Acres and Captiva.
Our consultations are free. We handle cases on a contingency basis, which means that you won't pay us fees unless and until we recover for you.