Fontainebleau Slip and Fall Lawyers in Miami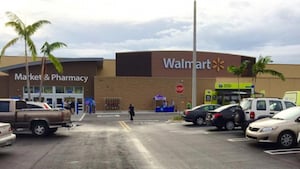 If you were injured in a Fontainebleau trip and fall, slip and fall or because of the negligence of another, you may be entitled to recover for your harms and losses from the responsible corporation, company or property owner. The Fontainebleau Slip and Fall Attorneys at Wolfson & Leon have been helping personal injury victims in Miami for more than 55 years and they can help you today.
Fontainebleau Community of Miami
The Fontainebleau neighborhood in Miami is completely different from the Fontainebleau Hotel and Resort on Miami Beach. The hotel is located on Collins Avenue in Miami Beach and is about 17 miles east of the Fontainebleau community. Our Fontainebleau Premises Liability Lawyers also represent people injured in slip and fall accidents, trip and fall accidents and other premises liability at the Fontainebleau Resort located at Collins Avenue on Miami Beach
The Miami neighborhood of Fontainebleau is located about 6 miles west of Miami International Airport (MIA) and approximately 15 miles westbound from Downtown Miami. The highways that serve Fontainebleau include the Palmetto (State Road 826), Tamiami Trail (State Road 41), the Dolphin Expressway (State Road 836), and the Florida Turnpike. The neighboring communities include Sweetwater, Medley, Olympic Heights, Doral and Westchester. 33172 is the zip code for Fontainebleau.
Over 90% of the population in Fontainebleau speak Spanish. There is a large Nicaraguan and Venezuelan population in the community. Local residents can shop at the Dolphin Mall and enjoy diverse cuisine including food from Argentina, Japan, Puerto Rico, China, Peru and Nicaragua.
Florida International University (FIU) Personal Injury Lawyers
Since Fontainebleau is located 1.5 miles from Florida International University (FIU), the locals have easy access to the Frost Museum at FIU and the overall educational opportunities at both FIU and Miami-Dade College. Over the years, our Miami Personal Injury Lawyers have represented students from FIU and Miami-Dade who were injured as the result of slip and falls and negligent security.
If you or a loved one is a college student who was injured as a result of another's negligence, feel free to call our FIU Accident Injury Lawyers for a free consultation today.
Fontainebleau Slip and Fall Lawyers in Miami
Fontainebleau has a population of approximately 60,000 people. The community has wide variety of retail stores and restaurants. In fact the Dolphin Mall and Miami International Mall are very close to Fontainebleau. Millions of shoppers and customers visit these commercial businesses every year. In addition to the malls, the Fontainebleau community contains Publix, Wal-Mart, CVS, Walgreens and other retail stores. In all of these stores, the consumer is invited in to buy merchandise, food and services. But the consumer has the right to expect that the store is safe and is maintained correctly.
In fact, these store owners have the legal duty to keep the floors, sidewalks, parking lots and restrooms clean and the customers safe from unreasonable harm. If a shopper or customer is injured because the store owner breached their duty, that is broke their promise, and someone is injured then that store owner is responsible. It is important for you and your loved ones to know what to do after a slip and fall accident and our Fontainebleau Slip and Fall Lawyers in Miami can help you.
The Fontainebleau Trip and Fall Attorneys at Wolfson & Leon can help injured people in all aspects of their personal injury cases. Our attorneys can tell you what you should know about slip and fall accidents.
They know the ways an unexpected slip and fall accident can impact a family. When someone is seriously injured as the result of a slip and fall accident in Miami, it is the same as a pebble dropping in the middle of placid lake. It may only be a pebble but the ripples reach far and wide. Our Personal Injury Lawyers understand this "ripple effect" on your entire family after an unexpected injury because someone broke their promise to keep you safe from harm.
Our Fontainebleau Slip and Fall Accident Attorneys can help you get the financial recovery you deserve. We will obtain your medical reports, collect your medical bills, and secure proof of your loss of earning potential and lost wages. We will get the experts we need to prove the fault of the responsible person or company. Once we have all of your evidence we can put together a slip and fall injury settlement demand to send to your insurance company or risk manager with a time limit to settle the case.
If the defendant owner negotiates a fair settlement we can resolve your case. We will work on your medical bills and try to get you the best net settlement possible. If the other side doesn't act reasonably, you always have the option of filing a lawsuit in the circuit court.
Fontainebleau Lawsuit and Litigations Lawyers
The Fontainebleau Lawsuit and Litigation Attorneys at Wolfson & Leon are able to represent you from day one up to and including trial and appeal if necessary. Wolfson & Leon is a full service personal injury law firm that regularly accepts cases referred for trial and litigation from other attorneys. It is your decision of what type of attorney that you want to hire to represent you for your Fontainebleau Slip and Fall Accident. You should make an informed decision by reviewing your personal injury attorney's results and qualifications.
If you or a family member were seriously injured in a Fontainebleau Slip and Fall in Miami, you should call Miami Personal Injury Attorneys at Wolfson & Leon. Our Fontainebleau Slip and Fall Injury Lawyers represent injury and accident victims in all forms of personal injury including: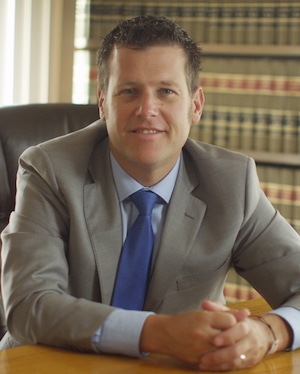 If you or a family member is seriously injured in a slip and fall in the Fontainebleau neighborhood of Miami, then you should call the personal injury attorneys at Wolfson & Leon. We are located at 3399 SW 3d Avenue in Miami and we have been helping injured people since 1963. Jonah Wolfson is a bilingual personal injury attorney in Miami and is available to speak to you now.
Call today at (305) 285-1115 for a free consultation Wolfson & Leon represents people with personal injuries at the Miami International Airport (MIA) and in the communities of Allapattah, Doral, Little Havana, Wynwood, Miami Gardens, Westchester, The Roads Shenandoah, Fontainebleau, Tamiami, Wilton Manors, Tamiami, Victoria Park and all across South Florida neighborhoods.
---
CALL NOW TO SPEAK TO A LEGAL PROFESSIONAL (305) 285-1115
or click here to submit your personal injury questions.