Florida Walmart Jet.com Accident Lawyer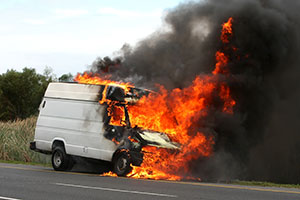 Our Florida personal injury lawyers at Wolfson & Leon are available for assistance if you have suffered personal injuries due to Walmart Jet.com accident. You may think that you can deal with it yourself, but it might not be so easy when with Walmart Jet.com. The insurance policies that these companies have are often unclear and subject to various interpretations. One thinks that might be on purpose to dissuade injury victims from pursing claims. But the Florida Walmart accident lawyers at Wolfson & Leon are not deterred from getting their injured clients the compensation that they deserve.
If you were injured in any type of Walmart accident including the delivery of goods through Jet.com, it is best to consult the best Florida Walmart accident lawyer you can find. No matter where or how you were injured due to the negligence of Walmart, you should call a Florida Walmart injury attorney to get the answers that you need.
At Wolfson & Leon, we invite you to call us for free consultations. Explain to us your situation, and we will explain your options to you. Walmart Jet.com is doing business in a new way, and laws are not fully adjusted to the new reality yet. That's why you shouldn't go through this procedure alone. Just call our Florida accident attorneys, and we will work with you to find the best possible way to pursue compensation for your injuries and damages. We won't ask you for fees until we recover for you.
You can reach us at:
Florida Walmart Jet.Com Accidents
Jet.Com was already an established company when Walmart bought it to compete with Amazon. But, even though it is part of Walmart, Jet.com is still a separate company that delivers the good bought from their website. That means that in case of accident caused by a Jet.com delivery driver, Jet.com should compensate you from their own insurance policy. But that liability and insurance coverage could be tricky. It could involve Jet.com's insurance policy; the driver's insurance; and perhaps, Walmart's responsibility.
Our Florida auto accident attorneys regularly serve people injured in Walmart accidents in the following roles:
Florida Walmart Jet.com T-bone car accident lawyer
Florida Walmart Jet.com car and cyclist accident lawyer
Florida car accidents between Walmart Jet.com driver attorney
Road rage Walmart Jet.com car accident lawyer in Florida
Walmart Jet.com bicyclist accident attorney in Florida
Walmart Jet.com pedestrian accident lawyer in Florida
Florida crash attorney for accidents between vehicle and Walmart Jet.com driver
Construction zone Walmart Jet.com auto-accident lawyer in Florida
Florida Walmart Jet.com sideswipe and merging accident lawyer
Florida Walmart Jet.com rear-end car accident lawyer
Walmart Jet.com car accident attorney in Florida
Florida Walmart Jet.com head-on collision attorney
Walmart Jet.com truck accident lawyer in Florida
Attorney for Florida Walmart Jet.com car accidents with motorcycles
Florida lawyer for car accidents due to distracted driving by Walmart Jet.com driver
Florida injury attorney Walmart Jet.com lane change accidents
If you or a loved one has been injured in any kind of Walmart Jet.com accident in Florida, call our Florida Walmart Jet.com accident lawyers at Wolfson & Leon for assistance. It won't be easy to negotiate with a large corporation like them, especially when the insurance policy puts many situations in a grey area. We have helped wrongful death survivors and personal injury victims in Florida since 1963. We have dealt with many insurance companies in the past. Let us help you by calling us for free consultations for a start. You can reach us at:
We handle cases on a contingency basis, which means that you pay nothing until we recover damages for you. Our Florida Walmart accident lawyers are available to represent Walmart injury victims throughout Florida including Fort Myers, Miami, Florida Keys, Orlando, Fort Lauderdale, Tampa, Sarasota, Cape Coral, Lehigh Acres, Jacksonville and West Palm Beach.