Florida UberEATS Accident Attorney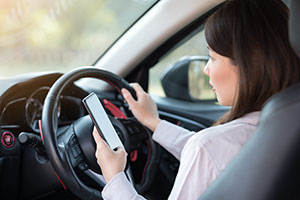 UberEATS is all around Florida. They are hard to notice, but there is an increasing number of vehicles serving UberEATS customers in the Sunshine State, and with that the number of accidents where their drivers are involved increases as well. If you have been a victim of one and sustained personal injuries due to the accident, you'll need an experienced Florida UberEATS personal injury attorney to help you deal with a large corporation such as Uber and their insurance company.
We at Wolfson & Leon help good people from or visiting Florida recover financially for their harms and losses due to auto accidents since 1963. Call us for free consultations and let us help you. You can reach our UberEATS accident lawyers at (305) 285-1115 for our offices in Miami, Fort Lauderdale, and West Palm Beach, and at (239) 777-9954 for our offices in Naples and Fort Myers. We are also available on (855) 982-2067 at toll-free. We handle cases on a contingency basis, so you pay nothing until we recover damages for you.
How to Recover Damages from UberEATS Accident
When Uber entered the Florida market, it resulted in great controversy. Their operations were considered unlawful, which made them retreat. After a public outcry, Florida authorities made some law changes that allowed them do business in the Sunshine State, including an obligation to provide insurance policy for their drivers while on duty. A few years later, Florida was among the states where the UberEATS delivery service was offered, and now the same insurance policy applies for people who deliver food through their network.
This means that if you have been injured as an UberEATS driver while on duty or you have been injured by an UberEATS driver on a duty, the accident is covered by their $1 million insurance policy. But, keep in mind that UberEATS drivers may not admit they were on duty because it may hurt their chances of continuing to drive for Uber or UberEATS. It may not be easy to prove that the UberEATS driver was delivering food at the time of your accident, so it's better to call the best Florida UberEATS accident attorney that you can call for help. They can place all potential defendants on notice of your injury claim and begin the investigation into whether the driver was actually on duty for UberEATS at the time of your crash. When necessary, your Florida UberEATS attorney can file a lawsuit on your behalf and work towards a settlement or verdict.
We at Wolfson & Leon help UberEATS drivers and people who have sustained personal injuries because of UberEATS driver's fault recover financially for their harms and losses. We help them in the capacity of:
Florida UberEATS T-bone car accidents lawyer
Florida UberEATS car and cyclist accidents lawyer
Florida car accident Uber and UberEATS attorney
Road rage UberEATS car accidents lawyer in Florida
Florida lawyer for car accidents due to distracted driving by UberEATS driver
UberEATS wrongful death lawyer in Florida
Florida UberEATS head-on collision attorney
UberEATS car-pedestrian accident lawyer in Florida
Florida UberEATS rear-end car accident lawyer
UberEATS and truck accident lawyer in Florida
UberEATS motorcycle accident attorney in Florida
Florida crashes between buses and UberEATS driver attorney
Florida UberEATS car accident with motorcycles
Construction zone UberEATS car crash lawyer in Florida
Florida UberEATS sideswipe and merging accident lawyer
Florida lane change UberEATS car accident attorney
If you or a loved one gets injured in any of these UberEATS accidents in Florida, make sure you call our Florida UberEATS personal injury attorney to assist you in the process of getting compensation by UberEATS' insurance. We can start with free no-obligation consultations. We don't ask for fees until we recover damages for you.
Our Florida UberEATS injury lawyers are ready and available to serve injury victims and wrongful death survivors throughout Florida including but not limited to Miami, Fort Lauderdale, Fort Myers, West Palm Beach, Cape Coral, Naples, Tampa, Lehigh Acres, Orlando, Jacksonville, Tallahassee, Gainesville and Melbourne.