Florida Resort Accident Lawyer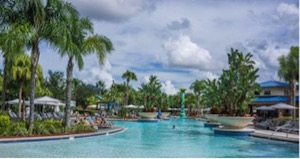 If you were injured at one of Florida's resorts, then you should consult with a resort accident lawyer to determine if you have a case. The Florida resort accident attorneys at Wolfson & Leon can help you and we offer free consultations. In addition, we will never charge any fees unless and until we make a recovery for you. So, there is nothing to lose and everything to gain – for free. Just call us at (954) 530-3918 and let us answer your questions.
Resort v. Hotel – What's the Difference?
Hotels can take various forms but are generally known as a place of lodging. The main focus of a hotel is a place to sleep. Depending on price and location, hotels can range from one star to five stars. Some of the upper-class hotels will provide food in restaurants and/or room service.
Resorts on the other hand are usually much bigger and offer greater amenities. Resorts are often the destination as opposed to hotels which are near the main destination. Resort amenities can include:
Pools
Beaches
Water Park
Golf Courses
Parasailing
Boating
Jet Skis
Hot Tubs
Amusement Parks
Resorts can be found throughout Florida. Of course, the most famous of all is Disney World. But some of the better-known resorts include;
The Breakers, Palm Beach
Ritz-Carlton, Fort Lauderdale
Parrot Key Hotel & Resort, Key West
Ritz-Carlton, Amelia Island
St. Regis Bal Harbour
Pier House Resort & Spa, Key West
Disney Saratoga Springs Resort & Spa, Lake Buena Vista
Marco Island Marriot Beach Resort, Golf Club & Spa
Nickelodeon Family Suites, Orlando
Disney's Animal Kingdom Lodge
Trump National Doral Miami
Fontainebleau, Miami
Legoland Resort
Busch Gardens Resorts
Disney World Resorts
Universal Studios Resorts
Resorts and hotels are responsible to the guests and visitors at their properties. They are charged with the responsibility of keeping the area reasonably safe from danger and hazards. If you are injured at a Florida resort, then you owe it to your family as well as yourself to investigate and determine if your accident was avoidable. If it was then the responsible party should be held accountable for your medical expenses, lost wages, and your pain and suffering. To do this you should find the best Florida resort accident lawyer who can help you fight the major corporations behind these resorts.
Victims of Resort Accidents in Florida
Since 1963, the personal injury lawyers at Wolfson & Leon have represented injury victims from Miami, Fort Lauderdale, Palm Beach and all over South Florida. Our resort accident attorneys have assisted people from all over the United States and the world who were injured at Florida resorts while visiting for family vacations, honeymoons, conventions, business meetings or staycations. No matter what you might feel – do not be a silent victim. Stand up for yourself and make sure you get the best Florida Resort attorney you can find.
At any Florida resort you could end up as a victim of:
Resort daycare injury or abuse
Accidents at Islands of Adventure
Wet n' Wild water slide injuries in Palm Beach
Slip and fall injuries at Wet n' Wild Water Park in West Palm Beach (WPB)
Resort employee or staff negligence or abuse
Florida resort fire or electrical accidents resulting in burns or death
Florida Resort bike accidents
Lyft car accidents at resorts in Miami, Fort Lauderdale or Palm Beach
Florida resort parasailing injury and accident
Florida Resort excursions and charter accidents
Helicopter injuries and deaths at Florida resort
Monorail accidents at Walt Disney World
ADA violations resulting in injuries at Florida Resorts
Elevator accidents at Florida Resorts
Florida Resort parking lot accidents
Resort parking lot slip and fall accidents in Florida
Parking lot trip and fall accidents at Florida Resorts
Construction debris accidents at Florida Resort
Florida campground accidents and injuries
Slippery surfaces causing slip and fall accidents at Florida resort
Florida resort horseback riding injury
Florida resort infections and/or bed bugs
Florida golf course accidents and injuries
Resort bar assaults or fights caused by poor security in Florida
Florida resort pool or hot tub accidents
Poor lighting or improper lighting at Florida resort
Broken steps at Florida Resort
Beach or pool swimming injuries or drowning at Florida Resort
Broken or missing handrails at Florida Resort
Personal Injury Lawyers Helping Resort Accident Victims in Florida
The serious injury lawyers at Wolfson & Leon can help you take on the major corporations that run the Florida resorts. Our resort accident attorneys will conduct a thorough investigation and take on the financial burdens of a complete investigation. You will not owe anything unless we make a financial recovery for you. All you have to do is call us at (954) 530-3918.
The resort accident attorneys at our personal injury law firm are proud to offer complete legal representation for all personal injury cases. We serve the people of Florida and anyone who visits and is injured at a resort. Since 1963, our injury attorneys have helped folks from Miami, Fort Lauderdale, Palm Beach, Orlando, Tampa, Marco Island, Florida Keys, Weston, Doral, Boca Raton, Vero Beach, Fort Myers, Sanibel Captiva, Sarasota, Miami Beach, Jacksonville, St. Augustine and Daytona Beach.
We have also helped people from around the world who came to Florida resorts including visitors from South America, Europe, Asia, Canada, Caribbean and Africa. Just call us today and let's discuss your resort accident and injury.