Florida Postmates Accident Lawyer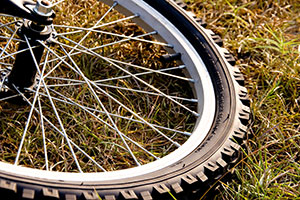 If you were injured in a Postmates accident in Florida, you should call the best Florida personal injury attorney you can find to answer your questions and explain your legal options.
As the number of Postmates drivers around the state grows, so are the auto accidents caused by their drivers. Car accidents require quick action. Car accident evidence often disappears soon after the accident, so talking to an experienced Florida auto accident attorney is essential in the beginning stages of the procedure. That's where we at Wolfson & Leon can help. Our Florida Postmates accident lawyers are available for free consultations as follows:
Our Florida accident lawyers handle cases on a contingency basis, which means that our clients pay fees only and when we recover damages for them. You'll pay only when you get compensated, so there is no risk in calling us since all our consultations are free.
How to Recover Financially After a Florida Postmates Accident
To recover financially from a Florida Postmates accident, first, you need to understand the Postmates insurance policy coverage. Postmates requires all their drivers to get their own personal auto insurance policy but covers them with the company's insurance policy in certain situations.
While on duty, their on-demand drivers are covered with:
General liability insurance for personal injuries of Postmates drivers and third parties of up to $1 million.
Auto excess insurance for personal injuries of Postmates drivers and third parties of up to $1 million.
Accidental occupational liability insurance of up to $50,000 for medical costs for injuries sustained while on duty.
Unlike other app-based network businesses, Postmates provides much more security for the drivers and bikers that serve their network, as well as other people who suffer personal injuries in accidents where Postmate delivery drivers and bikers are involved.
The Florida Postmates accident attorneys at Wolfson & Leon follow closely all the developments in the way these app-based businesses operate. People often call us to ask about their options in such accidents, but there is rarely a simple answer.
You can explain to us the accident and ask us anything you want to know. We will explain the applicable laws to the best of our knowledge and will propose you the next steps in the form of an action plan. Then, if you choose us to represent you, we can serve you as:
Florida lawyer for car accidents due to distracted driving by Postmates driver
Florida Postmates car and cyclist accidents lawyer
Florida car accident attorney for Postmates drivers
Road rage Postmates car accidents lawyer in Florida
Florida Postmates rear-end car accidents lawyer
Florida crashes between autos and Postmates driver attorney
Florida Postmates T-bone car accident lawyer
Postmates and truck accident lawyer in Florida
Postmates cyclist accident attorney in Florida
Florida lane change Postmates car accidents attorney
Postmates car accident attorney in Florida
Florida Postmates head-on collision attorney
Florida Postmates motorcycles accident attorney
Construction zone Postmates car crash lawyer in Florida
Florida Postmates sideswipe and merging accident lawyer
Postmates car-pedestrian accidents lawyer in Florida
Pursuing compensation for injuries and damages against Postmates can be complicated due to the insurance coverage issues involved. Our Postmates injury attorneys have worked tirelessly for injury victims and wrongful death survivors since 1963. We are here to help you work through the maze of insurance coverages so that you can get the compensation that you deserve.
If you or a loved one has sustained personal injuries in a Postmates accident in Florida, we offer free consultations at the following phone numbers:
Our Florida accident lawyers handle all personal injury and wrongful death cases on a contingency basis. For you, it means that you'll pay nothing until we recover damages for you. Don't hesitate to call us.