Florida Keys Winn Dixie Accident Lawyer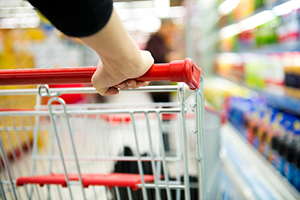 Winn-Dixie is a popular grocery store in Florida. People venture to this store in order to purchase the items and food that is needed. They could be stopping at the store for simple daily items such as milk, bread or eggs, or they could be shopping for the necessary items that they will need for the entire week. Grocery shopping is a normal task that everyone must complete at some point during the week. Some people enjoy the experience of going to the grocery store, just as there are others who may dread the hassle of this. Regardless of how people feel about the task, the last thought in their head is the possible hazards that could be awaiting them. People do not go grocery shopping in anticipation of getting injured. If you had suffered an injury due to the negligence of Winn Dixie, you will need a reputable Florida Keys personal injury lawyer to help you with your claim.
At Wolfson & Leon, our Florida Keys Winn Dixie accident attorneys are available to answer your questions for free. Just call us at (305) 285-1115 and let us help you. All consultations are free, and we never charge a fee unless we achieve a financial recovery for you.
If you let a lot of time go by before you file your claim, you run the risk of having a weaker claim against this company and you will not be able to get the money that you deserve. If you suffer an injury at one of these Winn Dixie stores, contacting a Florida Keys Winn Dixie accident lawyer right away will give you the best advantage in your claim.
Winn Dixie Facts
Originally founded in 1914, this company continued to flourish into the powerhouse grocery store that it is today. It suffered a setback when it filed for bankruptcy in 2005, however it eventually not only recovered since then, but it also thrived. The company has also expanded into the Hispanic grocery store industry with stores named Fresco y Mas throughout South Florida. Even though Winn Dixie has had its share of financial challenges, it still has a place in Floridians' memories and hearts.
Florida Keys Winn Dixie Accident Attorneys
As a Florida Keys accident lawyer, we service victims from the major towns in the Florida Keys including:
Key West
Key Largo
Marathon
Islamorada
Tavernier
A qualified Florida Keys accident attorney will have the best interest of their clients in mind when they take on the cases of accident victims. One of the things that a Florida Keys personal injury attorney will do is to launch a thorough investigation into your claim. This will help to determine if you have a viable claim to get compensated for your injuries.
If you do have a claim, we will work closely with you so that you know exactly what to expect every step of the process. If Winn Dixie fails to make a responsible offer to settle your case, our Florida Keys accident lawyers are prepared to file a lawsuit and stand by your side through mediation, trial and appeal if necessary.
Accidents can be minor, but they can also be so severe that you may have financial troubles as a result. This could be because of your medical expenses or because you are out of work due to your injuries. Sometimes families find themselves in financial ruin because of an accident that was caused by someone else's negligence. You are entitled to reasonable compensation and we will work as hard as possible to ensure that you get the best possible outcome.
Florida Keys Personal Injury Lawyers Helping Winn Dixie Accident Victims
At Wolfson & Leon, our Florida Keys accident lawyers have helped victims of negligence for more than 55 years. Our bilingual personal injury legal team is ready to help you too. Call us today for your free consultation at (305) 285-1115 and let us get to work on your accident and injury case against Winn Dixie.