Florida Keys Uber Accident Lawyer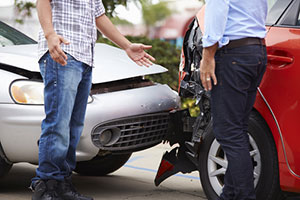 If you were injured in a Florida Keys Uber accident, then you should call the Florida Keys Uber Accident lawyers at Wolfson & Leon as soon as possible. Our Uber car accident attorneys represent customers and drivers injured in Uber car accidents throughout South Florida.
In fact, our Florida Keys personal injury attorneys have helped injured clients in South Florida since 1963. They know what to do and how to help you. Just call (305) 285-1115 for your free consultation. Our bilingual Key West personal injury legal team is available 24/7 to take your call.
Uber in the Florida Keys
In July 2017, Uber finally opened operations in the Florida Keys. The reason for the delay was an ongoing battle with local authorities throughout Florida and the country including the Florida Keys. But as of July 2017, the Florida Legislature enacted 627.748 which governed all TNC (Transportation Network Companies) in Florida. This statute was enacted after numerous battles across Florida between city and county commissions and TNC's such as Uber and Lyft.
Florida Statute 627.748 was crafted with considerable input from the TNC's. The ultimate goal was to pass uniform laws that would govern companies such as Uber and Lyft which these very companies would also agree to operate and be bound by. Both Uber and Lyft were satisfied with the new law and that opened all of Florida to Uber and Lyft. A significant part of the law provided that the TNC's would be governed by state law and not local authorities. It went into law on July 1, 2017 and that is when Uber opened operations in the Florida Keys.
Uber Accidents in the Florida Keys
Driving a vehicle by yourself may be dangerous enough, but with Uber, you are entrusting another person to drive you to your destination. The risk is shifted from yourself to the driver, who now is tasked with shuttling you safely to your destination. These are factors we tend to overlook as this service has become so common in our modern day. Uber drivers have the responsibility to obey traffic laws, drive in a safe manner and ensure their trip is completed safely. The risks of commuting are the same for them as they would be for you, which means an accident can happen at any time, whether it is the Uber drivers' fault or not. If or when an accident does occur, you will need to take the best appropriate action.
At Wolfson & Leon, our Uber car accident attorneys represent Uber passengers; Uber drivers; and those who were injured due to the negligence of an Uber driver. Depending on the facts of the accident, the amount of insurance coverage will vary. Our Florida Keys Uber accident lawyers are well-versed in the different types of claims that can arise out of Uber accidents throughout Florida.
If you or a loved one were injured in a Florida Keys Uber car accident whether you are a driver, passenger or someone struck by an Uber, then call us with your questions. No matter what – do not be a silent victim. Get the answers you need and deserve so that you can make an informed decision. Know your rights and know the rights of the person who injured you. We offer free consultations at (305) 285-1115.
Our Florida Keys car accident lawyers offer their services for any type of Uber car accident. We can provide the following types of representation:
Uber car accident lawyer in Key West
Uber car accident attorney in Marathon
Uber car accident lawyer in Stock Island
Uber car accident attorney in Islamorada
Uber car accident lawyer in Key Largo
Florida Keys Personal Injury Lawyer Helping Uber Car Accident Victims
At Wolfson & Leon, we proudly and humbly serve the good folks of the Florida Keys, Monroe County and throughout South Florida including the communities of Key West, Stock Island, Sugarloaf Key, Upper Matecumbe Key, Upper Keys, Middle Keys, Lower Keys, Key Colony Beach, Islamorada, Plantation Key, Big Coppitt Key, Big Pine Key, Tavernier, Duck Key, North Key Largo, Flamingo, Key Largo, Bahia Honda Key and Layton.