Florida Keys Traumatic Brain Injury Accident Law Firm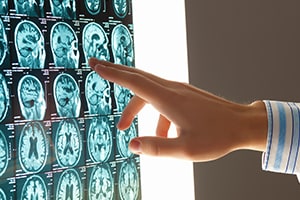 Located in Monroe County, the Keys sees significant car traffic as there is only one way to get to and from this popular destination – U.S. Highway 1. While some may fly into the local airports in Key West or Marathon or arrive by boat, a majority of tourists will travel on U.S. Highway 1, which spans 127 miles with parts of road being two lanes only. The large volume of cars and the lack of alternate routes gives Monroe County the highest number of fatal car accidents per capita in Florida.
When an accident happens, the victim's head may hit the window, steering wheel, or dashboard. A strike to the head can result in a traumatic brain injury. But in some cases, no impact is necessary to sustain a brain injury. The rapid jolt can force the head to move back and forth quickly, resulting in tears to the connective tissues around the brain. Brain injuries can be minor concussions that require a few days rest to recover from. However, severe brain injuries may require extensive treatment and a significant amount of time to recover from. This can impact the ability of the victim to provide financially for their family. If you or someone you love is suffering from a traumatic brain injury as a result of a car accident, you should speak to a Florida Keys brain injury lawyer. The personal injury attorneys at Wolfson & Leon can assess your case and advise you of your options for compensation. Call (305) 285-1115 today for a free consultation.
Florida Keys Brain Trauma Lawyer
The Florida Keys is a series of islands that span 125 miles at the southern end of Florida's mainland. The islands vary in size with some being small and uninhabitable. Others have popular cities, such as Key West, Marathon, Key Largo, and Islamorada.
The Florida Keys are a popular spot for tourists. Known for their great spots to go fishing, boating, diving, and waterskiing, the Keys attracts over 2.25 million tourists each year. Visitors are often drawn to Key West for its quirky coastal history and local customs, Marathon Key for its boating, Key Largo for its diving, and Islamorada for fishing and relaxing at its many resorts.
What is a Traumatic Brain Injury?
When the head receives a serious blow, it can damage a person's brain. A brain injury can also happen when the head is jerked back and forth rapidly. Traumatic brain injuries can range from minor, moderate, to severe. Minor injuries are typically bruising, broken bones, and concussions. Injuries are considered moderate if the victim loses consciousness for at least 20 minutes, but less than 6 hours. In a severe traumatic brain injury, the victim loses consciousness for over 6 hours
Florida Keys Head Trauma Injury Attorney
At Wolfson & Leon, we defend the rights of clients who have suffered a traumatic brain injury as the result of a car crash or other accident. We represent victims who have been injured from;
Florida Keys automobile accident traumatic brain injury lawyer
Motorcycle accident head injury lawyer in the Florida Keys
Boating accident causing head trauma injury lawyer in the Florida Keys
Florida Keys pedestrian car accident brain injury attorney
Attorney for parking lot trip and fall head trauma injury in the Florida Keys
Watersport crash traumatic brain injury lawyer in the Florida Keys
Florida Keys retail shop trip and fall accident lawyer
Recreational activity accident causing serious head trauma in Florida Keys lawyer
Grocery store slip and fall head injury lawyer in the Florida Keys
Florida Keys large truck crash resulting in traumatic brain injury attorney
Brain Trauma Injury Law Firm for Florida Keys Accident Victims
Victims of car accidents leading to traumatic brain injuries should not attempt to resolve this on their own. Cases of this nature can be complicated and may possibly have multiple responsible parties. A Florida Keys brain trauma injury lawyer will help to build your case and represent your interests. Filing a case can help you to recover payment for medical expenses or lost wages. They will defend your rights while negotiating a settlement or representing you in court. A personal injury lawyer will work with insurance companies and their legal teams so that you won't need to.
For over 55 years, Wolfson & Leon has helped victims of brain injuries to recover compensation for their medical bills, lost income, and continuing care. Serving clients in Florida, they have offices in Fort Myers, Miami, Fort Lauderdale, and West Palm Beach. Contact the Florida Keys brain injury lawyers at Wolfson & Leon if you have questions or aren't sure if you have a case. Call (305) 285-1115 today for a free evaluation of your case.