Florida Keys Resort Accident Lawyer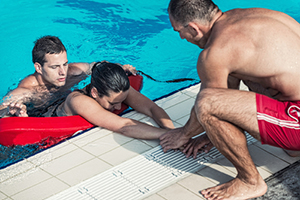 Now is the right time for you to speak with our Florida Keys injury attorneys who can assist in getting you the compensation you need and deserve. Call us now at (305) 285-1115 for your free consultation.
A trip to the Florida Keys will guarantee you relaxation and beautiful scenery. There are multiple resorts on the different Key's to accommodate tourists of all kind. The last thing you would expect during a relaxing vacation is for you to be the victim of an unfortunate accident. If you were injured in an accident at a Florida Keys resort or hotel, then you need to contact the appropriate team that is here to help you. At Wolfson & Leon, our Florida Keys resort accident lawyers offer a consultation at no charge to injured Florida Keys resort accident victims. It is no secret that the hefty medical bills of accidents and injuries take a toll on the financial status of one and all.
Medical expenses are vast when accidents occur. Henceforth, not only can the accidents strain the very structure of your finances, but they also impact the normal efficiency as well as the routine of the people involved and the family. No doubt each one is demoralized. The stress faced by those injured in Florida Keys resorts and their family members is beyond description. Those injured due to negligence or no fault of their own must undergo physical and emotional trauma only because of the required precautionary measure not undertaken by those in charge.
While in hotels and resorts in the Florida Keys, an employee is at a risk of being injured at the time of operating a resort vehicle in an unsafe manner. In addition to this, a guest may also get involved in an accident in a Florida Keys hotel or resort only because of the negligence of the staff or the staff who's yet to be trained. Whether you are a local relaxing on the weekend or someone from outside the town, negligent or reckless actions can often result in terrible injuries and even wrongful death. These injuries can range from broken bones, burns and even head injuries.
Now what you need to know is that injuries which occur in hotels are somewhat different because in that case, you are facing massive and huge corporations. These large hotel companies will have large insurance defense law firms on their side. Your Florida Keys injury attorney will need to be fearless and well financed to withstand the defense tactics and strategies of the Florida Keys resort or hotel.
In case of Florida Keys hotel accident and injury, you will require a powerful and strong legal representative by your side. Do not be surprised if the resort authorities attempt to shed their responsibility. An aggressive legal representation must be at your rescue. At Wolfson & Leon, our Florida Keys resort accident lawyer are ready to help you. Just call us at (305) 285-1115.
Florida Keys Resort Accident Attorneys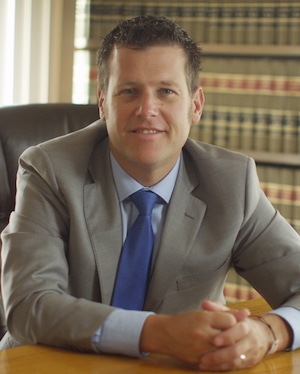 At Wolfson & Leon, our Florida Keys hotel accident lawyers are ready to help you get the compensation and justice that you deserve. We can come to meet you wherever it is most convenient. We also welcome you to make an appointment at one of our offices in Miami, Fort Myers, Fort Lauderdale or West Palm Beach. Our bilingual personal injury attorneys in Miami can also communicate with you via text, email, face-time or Skype.
No matter what you do – never be a silent victim. If you were injured in a Florida Keys resort or hotel, then you owe it to yourself and your family to investigate whether your injury was caused by the negligence of the resort owner or employees. Call us now for your free consultation at (305) 285-1115.
Wolfson & Leon provides personal injury legal services to all South Florida and the Florida Keys including the localities of Key Colony Beach, Tavernier, Key West, Islamorada, Upper Matecumbe Key, Key Largo, Bahia Honda, Layton, Florida City, Stock Island Middle Keys, Flamingo, Duck Key, Sugarloaf Key, Upper Keys, North Key Largo, Lower Keys, Homestead and Big Coppitt Key.