Florida Keys Publix Accident Lawyer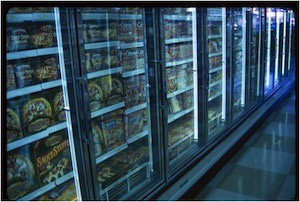 Publix is a leading supermarket chain in the Florida Keys area. If you had an accident in one of their stores, you will need to find a Florida Keys accident attorney that can help you get the most for your claim. At Wolfson & Leon, our Florida Keys Publix accident lawyers can help. We will answer your questions free of charge. We never charge a fee unless we make a financial recovery for you. Call us now at (305) 285-1115 and let's discuss your Publix accident and injury in the Florida Keys.
Publix Accidents in the Florida Keys
In 2015, Publix made around $2 billion in profits. They are known for being the largest grocery chain in the country that is employee owned. Their retail sales in 2015 exceeded $32 billion. If injured, you could try dealing with the company directly, but you must understand that they are a business that is more concerned with their bottom line than doing the right thing for you after an accident has taken its toll on your family. They may seem like they are nice and concerned about you, but don't let them fool you. That is why you need to have a Florida Keys personal injury attorney fighting for you.
When you are making a claim against Publix, a Florida Keys accident attorney is an essential tool to help you out because it can be a very complex process to file an injury claim against such a big company. This is because they are a reputable company with a strong base of customers, something that their defense will certainly use against you. With a Florida Keys personal injury attorney, we can assist you in every step of the way to increase the odds for a just and complete outcome and result.
If you have had a slip and fall injury, or one of the numerous other injuries that can happen at Publix, this can be disastrous for you and your family. Depending on how serious the injury is, you may end up out of work for a long time. This could potentially leave you in financial ruin. If that happens, you need to get the money for your medical expenses and any pain and suffering that you may be due.
Our Florida Keys accident lawyers can serve as your:
Florida Keys Publix Slip and Fall Lawyer
Publix Trip and Fall Accident Attorney in Florida Keys
Florida Keys Publix Parking Lot Accident Lawyer
Publix Truck Accident Attorney in the Florida Keys
Publix Negligence Lawyer in Florida Keys
Florida Keys Publix Negligent Security Lawyer
We will start an investigation into your claim to see if Publix was negligent in any way that would have caused your injury. If we discover that they were at fault for your accident, we will come up with a plan that will maximize the amount that you might be entitled to get for your claim. We will work hard for you every step of the way, so that you know exactly what goes on during the process. Every case is different, which is why we work very closely with our clients to ensure that you get what you deserve.
Florida Keys Personal Injury Lawyers Helping Publix Accident Victims
The unfortunate event of experiencing an accident where an injury occurs can be traumatic in more ways than the accident itself. Accidents happen in a split second, but the decisions that must be made and steps that come afterward are what can make this situation much more overwhelming. We understand the long road ahead in your healing and recovery of the financial burden this circumstance brought upon you.
At Wolfson & Leon, our Florida Keys Publix accident attorneys are ready to help. We serve all the Florida Keys including Key Largo, Key West, Islamorada, Tavernier, Marathon, Plantation Key, Summerland Key and Stock Island. Call us right now at (305) 285-1115 and let's discuss your Florida Keys Publix accident.