Florida Keys Gas Station Accident Lawyer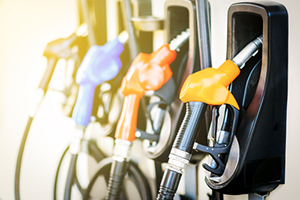 If you got hurt at a gas station in the Florida Keys, then you are well advised to at least speak with a Florida Keys gas station accident attorney. The good news is that at Wolfson & Leon, our Florida Keys personal injury lawyers provide consultations at no charge. Call us at (305) 285-1115 and let's talk about your Florida Keys gas station accident and injury.
Florida Keys Gas Station Accidents
People need to go to gas stations to fill up their cars and even get gas to run things around their homes like generators, lawn mowers, and other lawn care equipment. When you stop to get gasoline, and wash your windshield or do anything else that you tend to at the gas station, you do not think that an accident is going to happen to you that will have a negative impact on your daily life. There are quite a few potential hazards and dangers despite regulations. If something does happen at a gas station, hiring a Florida Keys personal injury attorney is probably a good idea. The sooner that you get a Florida Keys accident lawyer involved in your claim, the more likely that evidence can be preserved and collected which can ultimately result in you getting the compensation that you deserve.
Common Types of Gas Station Accidents in the Florida Keys
Our Florida Keys accident attorneys have seen some of the most common reasons for gas station and convenience store accidents. One common reason is from slips, trips, and falls. This could be because of spilled gas, trash, debris, and uneven pavement near the pumps. There can also be negligent security at the gas station, which can result in your injury due to the criminal behavior of third parties. If the gas station is aware of criminal activity in the area and does not adequately protect their property, they could be liable for any injuries that you obtain as a result. Other injuries that could occur include burns, crashes due to poor layout, defective nozzles, and fires. These are just some of the hazards that a person may potentially see at a Florida Keys gas station.
If you have sustained any injuries from your visit to a Florida Keys gas station, you should be sure to talk to a manager if possible to file an accident report. Your next call should be to a Florida Keys gas station injury attorney. They can talk to you to see if you have a potential case for damages against the gas station. They will then start an investigation to see if the gas station was negligent in their duties to protect you from injuries while on site.
The reality is that accidents can negatively impact your life. This is especially true if you are seriously injured as this can put financial strain on your family. Between medical expenses piling up and lost wages from being out of work, this can be an incredibly stressful time for you and your family. If your family relies on you for support and an accident now keeps that from happening, then this would put the burden of support on them. Not only would they need to care for you physically, but also financially as well. Our Florida Keys gas station accident lawyers and Florida Keys convenience store accident attorneys want to help you in this overwhelming and confusing time to get you the compensation that you deserve.
Florida Keys Accident Lawyers Helping Gas Station Accident Victims
At Wolfson & Leon, our Florida Keys injury lawyers are ready to help you if you were injured at a gas station or convenience store in the Florida Keys. We are available to assist anyone injured in the Florida Keys including any convenience stores or gas station in Monroe County including near the Overseas Highway, Key West, Marathon, Plantation Key, Summerland Key, Key Largo, Islamorada, Tavernier and Stock Island.
Call us at (305) 285-1115 and let us answer your questions today.