Florida Keys Bar and Club Accident Lawyer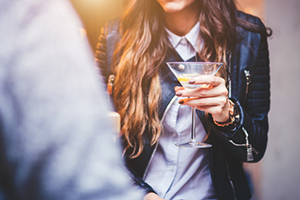 If you were injured in a Florida Keys bar or club, then you probably need to speak with a Florida Keys personal injury attorney so that you can understand your legal rights. A Florida Keys accident lawyer can investigate your accident or incident. There may be a responsible party for your injuries that is not obvious to the untrained eye.
At Wolfson & Leon, we have helped injury victims in the Florida Keys since 1963 and we are here to help you too. Call us for your free consultation at (305) 285-1115. We will do our best to answer your questions and provide you with all available options following your injury at a Florida Keys bar or club.
Florida Keys Bars and Club Accidents
Bars and clubs are typically places that people go to blow off some steam and have some fun. This area is especially known for having a lively nightlife. The problem with such a lively nightlife is that with alcohol being in such abundance is that this can lead to problems such as fights or people getting into accidents. The large crowds that these places attract only worsen this issue. Sometimes the people who get injured in these places are the ones that were drunk and unruly but there is also a high amount of people who get injured at these locations are innocent bystanders and employees. If you are injured at a bar or club, contacting a Florida Keys personal injury lawyer can be a very prudent thing to do.
The reason that it is so important to find a Florida Keys injury attorney as soon as an incident happens is because the sooner that you start the process, the better the odds are that a thorough collection of evidence can be completed. If you have been in a fight, been injured because of a fight, or some other accident in the bar or nightclub, a Florida Keys accident attorney will work with you to see if you have a claim against the bar or club. They will do a thorough investigation to see if you have a claim against the facility that you were injured at. This will allow you to know before moving forward if you even have a case.
Other instances of how innocent people can be hurt in a Florida Keys bar or club include:
Slip and fall in a Florida Keys bar or club
Trip and fall in a Florida Keys club or bar
Negligent Security injury claims against Florida Keys bar or club
Florida Keys bar or club parking lot accident
Once it has been determined that you have a claim, our Florida Keys accident lawyers will work with you through the claims process. If the insurance company fails to make a reasonable settlement offer, our attorneys will not hesitate to file a lawsuit on your behalf in Monroe County Circuit Court. If a trial or appeal is necessary, our lawyers are ready to see it through.
We understand the financial ruin that can come about due to your injury. If your injury is very seriously, you may be out of work for an extended period of time or forever. This can have a disastrous impact on your finances. Getting a swift and reasonable resolution to your injury claim is exactly what you need at the time to give you peace of mind. A Florida Keys injury lawyer may be able to get you the compensation that you deserve, based on the severity of your injuries and the negligence of the bar or club to keep you protected. This is a stressful enough time on your hands, so ensuring that you have the right team can make a huge difference.
Florida Keys Personal Injury Attorney Assisting Victims Injured in Bars or Clubs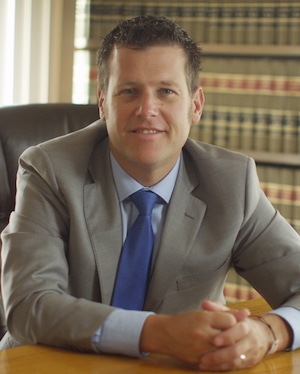 At Wolfson & Leon, our Florida Keys accident lawyers serve the Florida Keys including the communities of Key West, Marathon, Stock Island, Key Largo, Plantation Key, Summerland Key, Big Pine Key, Islamorada and Tavernier. We offer free consultations and we never charge a fee unless we make a recovery for you. Call our bilingual Florida Keys personal injury legal team at (305) 285-1115 and let us answer your questions.