Florida City Car Accident Lawyer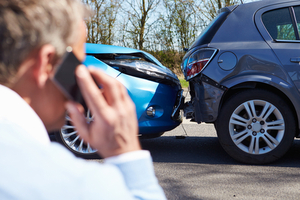 Florida City's suburban streets are rife with citizens coming to and from work in larger city areas. They're also more than likely packed with constant tourists from all over the United States looking to catch some time enjoying the various attractions of the Everglades and the surrounding shops. It is because of this that car accidents are a pervasive problem that many Floridians suffer with at least daily, either indirectly, or at worse case scenarios, intimately.
Such incidents are not unheard of, and it is important to know what steps to take when calling the police, or when coming out of a hospital. The unfortunate reality of dealing with a car accident is that you may be constantly dealing with pains. Be they physical or emotional, for one, you'll likely end up dealing with the insurance companies that are focused on paying as little as possible. They'll work every loophole available to not have to pay you the money you're owed. You'll also deal with hospital fees, or even funeral fees, should you be unfortunate enough to lose a loved one.
That is why finding the best Florida City Car Accident Attorneys should be your number one priority after taking care of yourself. Take the time by calling Wolfson & Leon at (305) 285-1115 to find out what it is you can do. Miami-Dade Car Accident Attorneys helping Florida City Car Accident Victims Wolfson & Leon has many Florida City car accident attorneys that deal with wrongful death and personal injury. They have been in practice working cases in South Florida since 1963, and have represented victims involving things such as:
Florida City motorcycle accidents
Florida City moped accidents
Florida City rear-end car accidents
Personal injury accidents in Florida City
Rollover car accidents in Florida City
Uber car accidents in Florida City
Lyft car accidents in Florida City
Drunk driving injury and car accidents in Florida City
Florida City wrongful death cases
Florida City failure to yield car accidents
Florida City bicycle accidents
Florida City left turn car accidents
Florida City head-on collision accidents
In the field of personal injury and accidents, you can rest assured that we will do what's necessary to get what you deserve. We carefully examine each new case individually to make sure that there is a path to move forward in your quest for fair compensation. This allows you to focus on the more important aspects of your life, such as your health and your family. Spending time trying to see if the insurance companies will keep their word in helping you is wasted effort that you could be spending getting better. Our legal team should be doing the heavy lifting, not you, as we will fight to make sure that you're getting the medication and money necessary to see you through recovery and beyond. Once you have reached maximum medical improvement, your lawyers at Wolfson & Leon will work to present a demand to the insurance company, in order to negotiate a complete settlement of the case that will be satisfactory to your needs. If the insurance company fails to do the right thing, we will file a lawsuit on your behalf.
Miami-Dade Personal Injury Lawyer Serving Florida City
The Florida City Accident Lawyers at Wolfson & Leon serve all residents of Miami-Dade and South Florida. They do so for you and your loved ones, because they understand how much you've suffered already. Calling (305) 285-1115 can not only provide you with peace of mind, but also provides you with the tools necessary to see you out of this ordeal safely.
Jonah Wolfson and his legal team are standing by to take your call. Mr. Wolfson himself is a bilingual Miami-Dade personal injury and wrongful death attorney that will be more than happy to answer your questions personally. They've done their best to serve communities including Homestead, The Florida Keys, Monroe County, Hollywood, Pembroke Pines, Fort Lauderdale, Fort Myers, Greenacres, Hialeah, Coral Way, Coral Springs, Coral Gables, Delray Beach, and many more.