Florida Bureau of Victim Compensation - Who can Apply and How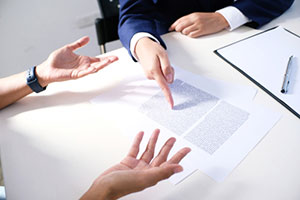 Innocent crime victims in Florida can claim compensation by the Bureau of Victim Compensation in Florida. For those that meet the qualification requirements, there are various benefits available, including covering your lost wages, paying for your medical expenses, medical equipment, or mental help consultations, paying for funerals, or offering various relocation assistance services.
Who can Apply for Compensation?
The following persons are eligible to apply for crime victim compensation from the Bureau of Victim Compensation:
A victim or intervenor as defined under Chapter 960 of the Florida Statutes.
A victim is:

one who sustains personal injury or death as a result of a criminal act;
someone under the age of 18 who was present at the scene of saw or heard the crime and as a result, sustained psychological or psychiatric harm due to the crime;
a person younger than 18 years of age who was the victim of a felony or misdemeanor offense of child abuse that resulted in a mental injury, but who was not physically injured; or
a victim of a forcible felony was committed suffering a psychiatric or psychological injury but who does not suffer a physical injury or death.

An "intervenor" means a person who aids someone and sustains death or injury because of acting, while not recklessly, to prevent the crime; or to aid the victim of a crime; or apprehending a person suspected of having committed a crime.
A surviving child or sibling, spouse or parent of a deceased victim.
A guardian on behalf of a minor, incapacitated individual, or sibling and/or minor of a deceased crime victim.
A minor at the scene of a crime who sustains psychiatric or psychological harm because of the crime or a child abuse victim of who sustained a mental/emotional injury.
A relative applying for a deceased victim, where there is no other source of funds for funeral expenses.
Dependents of a deceased victim or intervenor who are the primary source of support.
What Information is Needed to Apply for Compensation?
The Bureau requires some information when you apply for crime victim compensation in Florida. The required information includes:
A signed and completed victim compensation application
Police report
Itemized bills and other verifiable proof of crime-related expenses,
Evidence of 3d party payments, such as settlements, judgments, restitution, or insurance.
Certification by a domestic violence shelter or rape crisis center that is certified with the state for relocation expenses
Make sure you have gathered all the necessary documentation related to the crime. Once your claim has been received, you might be asked to provide specific medical or financial information, so it's good to have these documents readily available.
Florida Victim Compensation Lawyers Helping Victims of Crime
It makes sense that if you or a family member were injured or killed because of a criminal action that you would desire to speak with the best Florida crime victim compensation attorney you can identify. It is bad enough that you and you loved ones were subject to a crime. Now it is your job to do everything you can to avoid being victimized by the system. That is where the crime victim lawyers at the Wolfson Law Firm can help.
Our Miami personal injury lawyers have worked for victims of negligence and crimes since 1963 and we are ready to help you too. Just call us for your free consultation any time at (305) 285-1115 and let us answer your questions and help you plot a course for you to get the justice you deserve.
The crime victim compensation attorneys at the Wolfson Law Firm provide personal injury legal representation for all Miami-Dade County including the towns of Hialeah, Miami, Miami Beach, Aventura, Kendall, Overtown, South Beach, Edgewater, Miami Lakes, Liberty City, Little Havana, Miami Shores, South Miami, Coconut Grove, Princeton, Coral Gables, the Roads, Allapattah, Fontainebleau, Wynwood, Key Biscayne, Miami Design District and Virginia Gardens.