Finding the Top Car Accident Lawyer in Miami Beach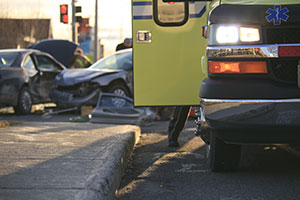 Miami Beach is a popular resort city located on the seven-mile barrier island surrounded by the Atlantic Ocean and Biscayne Bay. Established in 1915, Miami Beach is a collection of multi-cultural restaurants, boutique stores, and golf resorts. The city offers a mixture of Mediterranean, Art Deco, and Streamline Moderne buildings in its historic Art Deco District, which is one of the many attractions that draws over 3 million tourists to Miami Beach each year. With over 90,000 residents, Miami Beach attracts both families and retirees alike. Over half of the population is employed, with an average commuting time of just under 24 minutes.
With an average of 63,000 automobile accidents each year, Miami-Dade County has the dubious honor of being the county with the highest number of car crashes in the state. With the population in Miami-Dade County reaching almost 2.8 million and an average of 16 million tourists each year, the roadways are often congested with high volumes of traffic. Miami Beach's close proximity to the city of Miami, as well its average influx of over 3 million tourists every year, increases the chances that Miami Beach residents will be involved in a car crash. Victims of car accidents often suffer from injuries, lost wages, and damage to their vehicles. If you have been the victim of a car accident, contact the Miami Beach auto accident lawyers at Wolfson & Leon at (305) 285-1115 for a free consultation.
I've Been Involved in a Car Accident, What Should I Do?
Report the accident – Contacting the police after an accident will help document, in writing, the specifics of the case. This information can be crucial to your case as it often times includes witness accounts, as well as traffic and road conditions. As time passes, it can become more difficult to recall such details.
See a doctor – Always visit a doctor after you've been in a car accident. Even in the most minor car crashes, injuries can still occur, even if not felt immediately after the accident. Quick stops or extreme side-to-side movements can cause the neck to snap forward and back, muscles to tense up, or other injuries that can be painful and require medical treatment. Seeking medical advice early can help lessen the pain and time of recovery.
Document the scene – When possible, take pictures of the accident and its surrounding areas. Keep a file that includes the names of the parties to the accident and witnesses, as well as their contact information. Document the auto insurance coverage of those involved in the crash.
Contact a car accident lawyer – Auto insurance accident claims can be complex and time-consuming. Often times, injuries and damages may be more extensive than a victim knows, or they may experience continued pain and suffering.
If you or someone that you love has been injured in an auto accident in Miami Beach, contact Wolfson & Leon for a free consultation. Our Miami Beach car accident lawyers serve clients in the capacity of:
Distracted driver car crash accident attorney in Miami Beach
Miami Beach negligent driver car accident lawyer
Drunk driving car crash lawyer in Miami Beach
Miami Beach car crash personal injury attorney
Uber automobile accident attorney in Miami Beach
Miami Beach dangerous intersection car crash lawyer
Parking lot car crash lawyer in Miami Beach
Miami Beach failure to yield car accident attorney
Uber car accident lawyer in Miami Beach
Automobile Accident Attorney in Miami Beach
Wolfson & Leon serves clients in the city of Miami Beach, as well as its surrounding communities, which include Miami, Coral Gables, Kendall, Miami Gardens, and Hialeah. The attorneys at Wolfson & Leon can help you and your family to get back on the path of recovery. If you or your loved one have been injured in a car accident, contact the Miami Beach car accident lawyers at (305) 285-1115 for a free consultation.