Finding the Best Hialeah Personal Injury Lawyers and Attorneys
Hialeah Car Accident Lawyers and Personal Injury Attorneys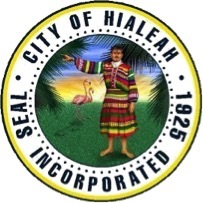 The Hialeah personal injury attorneys and lawyers at Wolfson & Leon have helped the good people of Hialeah since 1963. They can help you too. Just call (305) 285-1115 for your free consultation.
Hialeah is most commonly thought to have been named with Muskogee origins. It is believed to be a combination of the words for "pretty" ("hili") and "prairie" ("Haiyakpo") which meant "pretty prairie" for the prairie that was located between the Everglades and Biscayne Bay. Since that time, Hialeah has developed into something the Native Americans could have never imagined.
It is a little known fact that the City of Hialeah is the sixth largest city in Florida. It is also one of the most densely populated areas of the state. It is a hustling and bustling city with a population that is 94% Hispanic. Hialeah intersects with most of the main highways of South Florida including the Palmetto, the Gratigny, the Florida Turnpike, I-75 and Okeechobee Road (US 27).
Hialeah offers a busy industrial and trucking industry and commerce center that serves South Florida. In addition, nearly every national chain supermarket, restaurant, fast-food and retail store has a location in Hialeah. The Westland Mall is also located in the heart of Hialeah on 103d Street and the Palmetto.
If you were injured due to the negligence or intentional act of another in Hialeah, you may need the services of a personal injury lawyer. TheMiami personal injury attorneys and wrongful death lawyers at Wolfson & Leon are available to help you if you were injured in Hialeah. We offer a bilingual personal injury team headed by our Managing Attorney Jonah Wolfson. We work on a contingency fee basis. That means you will never owe us a fee unless we recover for you. We also offer free and confidential consultations. All you have to do is call us at (305) 285-1115 and we will begin working on your case.
Finding the Best Hialeah Injury and Accident Lawyer
Let's say you know you need a personal injury lawyer for your Hialeah accident. How do you find the best one for your case? The Hialeah personal injury lawyers at Wolfson & Leon have some recommendations for you to think about in your search and selection of the best Hialeah accident and injury attorney for your claim.
We suggest that you follow the analysis we learned in grade school called the five W's – who; what; where; when; and why. It always worked before and should help you in looking for the best Hialeah personal injury lawyer.
Why? Ask the lawyer why he or she wants to represent you. Listen carefully to the response and trust your instincts. Then ask yourself: do I want this attorney to represent me and my family? Can I trust him or her? Does this lawyer understand me and my case? Will my case be important to the lawyer? You should give a lot of thought to these questions. You will only have one shot to get a complete financial recovery following your injury and accident.
When? How soon can the lawyer meet with you? How long will your case take? If the insurance company fails to make a reasonable settlement offer when will the lawyer file a lawsuit? When will you get a trial date? Does this lawyer go to trial when necessary? Insurance companies know which lawyers will file a lawsuit and go to trial when necessary. You should probably know that as well.
Where? You might need to factor in where the lawyer is located in your search for the best Hialeah personal injury lawyer for your case. Are they accessible to you from home or work? Are their offices near the courthouse?
What? What do you expect from the best Hialeah personal injury lawyer? Remember and never forget – you are the client and the lawyer works for you. Don't allow any attorney to bully you. All lawyers and their clients work best as a team. Each side owes the other their best efforts. There must always be respect and trust. Make sure you know what you are entitled to expect from your attorney. And make sure they know it too.
Who? In your search for the best Hialeah accident injury lawyer, you should perform your own due diligence. Google the lawyer and the law firm. Look at the firm's website. Read the lawyer's blog if they have one. Ask for references. If you are not talking to an attorney but rather some runner, ambulance chaser or some other type of "helpful stranger" you better beware. That individual may very well be breaking the law. They are also trying to make money off of your pain. If you have any doubt about the person who contacted you following your accident, trust your instincts and stay away.
Miami Wrongful Death Lawyers and Personal Injury Attorneys Handling Hialeah Accidents and Injuries
Our Miami personal injury lawyers at Wolfson & Leon would welcome the opportunity to sit with you and answer all of your questions. We want to interview with you and your family and provide you with our qualifications and a list of our recent results. We want you to Google us. You should know that we handle all types of personal injury cases from the first call through settlement, jury trial and appeals if necessary. All you have to do is contact us at (305) 285-1115 for your free consultation.