Doral Wrongful Death Lawyer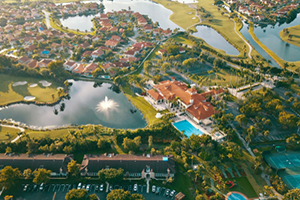 If you have lost a loved person due to wrongful death in Doral, the first thing to do is take time to mourn and recover from your emotional wounds. But, from the experience of our Miami wrongful death lawyers, we know that you'll want to find some form of justice through compensation. When you are ready, you will want to find the best Miami wrongful death attorney. You should be careful with your choice because it is a difficult road to travel. But if you do your research and trust your instincts then you are likely to come to the correct choice.
When the time comes, we invite you to call our Doral wrongful death lawyers at Wolfson & Leon for help. Since 1963 we have represented personal injury clients and surviving family members of those killed through the carelessness of others. We know how to help, and we are standing by to listen to you.
Call us today on (305) 285-1115 for your free consultation. Tell us your story. We will listen to you and work to build your case from there. We will gather all the necessary evidence to prove that the accident happened due to someone else's fault and your beloved one has died due to injuries suffered in that accident. You may be entitled to compensation for loss of financial support, pain and suffering, medical costs if any, funeral costs, loss of parental guidance and training, and other losses due to the death depending on the facts of your case and your legal familial status. The first step is often the hardest so take that step and call us today, so we can discuss your legal options.
Doral Accidents Leading to Wrongful Deaths
Doral is one of the 34 municipalities that make the Miami-Dade County. It is located next to the Miami International Airport, just one mile away. It borders with the town of Medley to the north, Hialeah, West Miami, and Miami Springs to the west, Fontainebleau to the south, and Tamiami to the west. The Ronald Reagan Turnpike and the Palmetto Expressway are the two most well-traveled roads passing by this city of more than 60,000 inhabitants. The zip codes for Doral are 33122, 33166, 33172, and 33178.
Our Doral car accident attorneys say that the most common accidents causing wrongful deaths in Doral involve motor vehicle. We can help you in these capacities:
Doral Wrongful Lyft driver death accident lawyer
Doral DUI wrongful death accident attorney
Doral wrongful death rollover accident lawyer
Left-turn accident wrongful death lawyer in Doral
Doral wrongful death bicycle accident attorney
Doral car accident wrongful death lawyer
Doral wrongful death boating accident attorney
Doral Uber driver wrongful death accident lawyer
Doral wrongful deaths caused motorcycle accident attorney
Doral wrongful death truck accident attorneys
Doral wrongful death head-on collision law firm
Wrongful death pedestrian accident lawyer in Doral
Drunk driving accidents leading to wrongful deaths in Doral
Wrongful deaths T-bone accidents attorney in Doral
Of course, traffic accident fatalities are not the only way people lose their lives in Doral. Occasionally good folks at the wrong place at the wrong time suffer the ultimate loss. Our Miami wrongful death law firm can assist you as follows:
Doral negligent security wrongful death lawyer
Doral premises liability wrongful death attorney
Doral medical malpractice wrongful death lawyer
Wrongful death lawyer for parking lot shootings in Doral
Doral slip and fall accident wrongful death attorney
Wrongful death lawyer for Doral apartment shootings
Doral armed robbery wrongful death attorney
Product defect lawyer for wrongful death in Doral
Doral violent crime and wrongful death lawyer
Doral Wrongful Death Attorney
Losing a loved one in an accident is not an easy situation. Some parts are unavoidable but if you want to pursue compensation that you may be entitled to then you should speak with an attorney who can help you.
Call the Doral wrongful death attorneys at Wolfson & Leon. Let's start with your free consultation at (305) 285-1115 and take it from there. We don't ask for fess until we recover for our clients.