Doral Traumatic Brain Injury Lawyer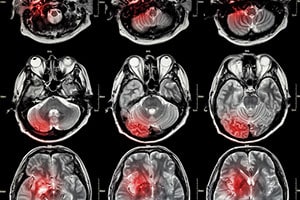 The city of Doral has been growing rapidly over the last five years. Steadily attracting new companies and residents, this growth spurt is expected to continue for the next few years. New construction projects have been popping up at an alarming rate as the city's current population of 53,276 is expected to add at least 10,000 new residents by 2020.
To accommodate this boom, the city has approved numerous projects for new homes, apartment buildings, office and retail space, as well as restaurants and hotels. As exciting as new construction starts may be, they can also bring with them dangerous conditions for pedestrians and visitors walking in the area. Materials being lifted upwards on large cranes can break loose and fall, hitting those walking on sidewalks. Overhead covers that protect walkways which collapse, construction signs that tip over or are blown away, and even items dropped from construction workers can strike pedestrians below. Work performed at construction sites may hit sidewalks or roadways, creating uneven surfaces that can be tripped over.
A person that is injured at or near a construction site may be able to walk away with a few bruises or cuts. When a falling object strikes a person in the head, it can result in a traumatic brain injury. Trips and falls at construction sites can lead to a person hitting their head on a hard object, leading to head trauma. After first seeking medical attention, victims who sustain head injuries at a construction site should speak with a Doral traumatic brain injury attorney to determine what their options are. If you are the victim of a head injury accident, call the personal injury attorneys at Wolfson & Leon for a free consultation at (305) 285-1115.
Symptoms of a Traumatic Brain Injury
If you've been involved in an accident while walking by a construction site, you may see a few bumps and bruises, but not much else. However, if you've struck your head on a hard surface or have been hit by a falling object, these symptoms may take a few hours or a few days to emerge. Regardless of how minor an accident appears, you should always seek medical attention. Serious head trauma may not be relevant for a few hours, days, or weeks after the accident has occurred.
Some of the most common indicators that a head trauma has occurred includes;
Headaches
Nausea and vomiting
Inability to concentrate
New sensitivity to lights and sounds
Memory loss and confusion
Changes in personality or behavior, such as increased aggressiveness or anger
Serious symptoms include seizures, numbness, and going into a coma.
Doral Brain Accident Injury Law Firm
The Doral brain injury accident lawyers at Wolfson & Leon represent head trauma accident victims. Injuries sustained at a construction site can be challenging in that there may be multiple parties with liability in your claim. Seeking legal representation will help you to identify those parties that carry responsibility for your injuries. Wolfson & Leon represents clients in many ways, such as;
Construction site collapsing walkway cover head trauma injury in Doral
Doral lawyer for brain injury accidents resulting from a slip and fall in a restaurant.
Attorney for traumatic brain injury resulting from a car accident in Doral
Doral lawyer for slip and fall accident head trauma injury victim
Restaurant slip and fall broken skull injury lawyer in Doral
Doral attorney for sidewalk trip and fall head trauma injury
Wrong-way car crash causing traumatic brain injury attorney in Doral
Doral lawyer for grocery store slip and fall concussion injury
Parking lot slip and fall brain injury lawyer in Doral
Criminal activity causing brain injury attorney in Doral
Traumatic Brain Injury Lawyers in Doral
If you've been the victim of a head trauma injury, you may be wondering how you will pay for your rising medical bills. Serious head injuries may prevent you from working for an extended period of time. In addition, you may need in-home continuing care or physical rehabilitation. If you have questions or would like to find out what options are available for filing a claim are call Wolfson & Leon. Our Doral personal injury attorneys have defended the rights of victims who have sustained head injuries from an accident that was not their fault.
Our offices are located in Miami, Fort Lauderdale, West Palm Beach, and Fort Myers. We represent clients throughout the South Florida area. Contact the Doral traumatic brain injury attorneys at (305) 285-1115 for a confidential review of your case.