Doral Miami Uber Accident Lawyer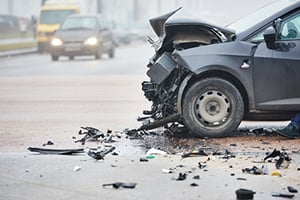 If you were injured in a Doral Uber accident in Miami, then you are most likely going to need a Doral Uber accident attorney to help you recover for your damages including medical expenses, loss of earnings, rehabilitation costs as well as your pain and suffering. But making a full and complete recovery and achieving proper compensation after an Uber accident in Doral is an easy. In fact, the system is set up to make it difficult. That is where a Miami Uber accident lawyer can help you after your Doral car accident involving Uber.
At Wolfson & Leon our Miami car accident lawyers provide full legal representation to any individual injured in any type of accident involving Uber. Our personal injury law firm represents Uber passengers, Uber drivers and anyone injured in any form of an accident involving Uber in Doral, Miami or anywhere in South Florida. Just call us at (305) 285-1115 for your free consultation today.
Uber Accidents in Doral and Miami
Doral is a thriving and vibrant city located in the northwest section of Miami – Dade County. Its population is diverse like most of South Florida. But one of the distinctions in Doral is the high concentration of Venezuelan – Americans who now call Doral home. In fact, there are two cities in South Florida which have the highest percentage of Venezuelans – Doral in Miami–Dade and Weston in Broward County.
The people of Doral are enthusiastic customers of Uber. It is also a popular location for Uber drivers. Specifically the resorts and hotels in Doral are often lucrative locations for Uber drivers to target. In addition, the closeness of Doral to Miami International Airport is also attractive to the Uber drivers' bottom line because airport trips have the potential for increased profits.
As all of these Uber drivers are traveling around in Doral, Miami and all over the South Florida area the likelihood of automobile accidents increases.
Uber Accident and Injury Lawyer Serving Doral in Miami
Our Uber injury attorneys help car accident victims get the justice that they deserve. Often this includes reimbursement for medical expenses and lost wages. But no matter who pays understand that you as the claimant will have to prove whatever damages you claim. That is where the Uber accident lawyer can step and, collect the bills and proof of lost wages and present them to the responsible insurance company for payment and reimbursement.
Your injury claim may also include financial compensation for rehabilitation expenses, out-of-pocket expenses as well as pain and suffering. If your injuries include a permanent and significant scar than compensation should also be provided for the scarring and disfigurement that you suffered in your Doral Uber accident.
At Wolfson & Leon our Uber car accident attorneys fully investigate the facts of the accident to make a professional determination as to who is responsible and who should be held accountable for your harms, losses and damages. When necessary we will employ and retain experts including but not limited to accident reconstruction, economists, physics, human factors, medical illustrators and whatever type of expert is necessary to prove your Doral Uber injury case.
In addition, Wolfson & Leon has the financial resources necessary to fund the costs of your case. We handle all personal injury cases on a contingency fee basis. What that means to you is that you do not have to pay any money upfront. Our lawyers only get paid an attorney fee if they help you make a financial recovery. Any costs that were expended during your case are reimbursed from your recovery at the end of the case.
Miami Car Accident Lawyers Helping Uber Accident Victims from Doral
If you are injured in any type of Uber car accident then you should take your time to make sure that you pick the best Doral Uber accident lawyer you can find. Your choice of an attorney is one of the more significant choices that you will make in the course of your life. Let's face it attorneys have multiple cases but it is your only case.
So do your homework. Ask about any potential attorneys' background as well as their recent results. Look them up on the Internet. See what their clients say online. When you do choose an attorney you should know deep down inside that you are making the right choice.
If you have any questions about your Doral Uber accident then please feel free to give us a call at (305) 285-1115 for your no obligation consultation. Just make sure that you get the answers that you need and the justice you deserve. You owe it to yourself, your loved ones and your family.
Wolfson & Leon is honored to serve the people who work and live in Doral as well as the good people of South Florida from communities and neighborhoods such as Hialeah, Miami Lakes, Hialeah Gardens, Aventura, Kendall, Weston, Pembroke Pines, Miramar, Hollywood, Miami Beach and downtown Miami.