Doral CityPlace Accident Attorney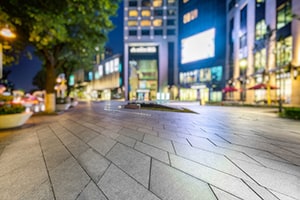 If you or a family member had the unfortunate experience of suffering an injury at Doral CityPlace, then we would encourage you to call the Doral CityPlace injury attorneys at Wolfson & Leon in Miami. We have been there for our injured clients since 1963 and we are ready to help you too. We offer free consultations and never charge you a fee unless we make a recovery for you. All you need to do is call us at (305) 285-1115 for your free consultation right now.
Doral CityPlace
Doral residents could enjoy the benefits of large mall such as Dolphin Mall and International Mall, but when Doral CityPlace Mall was opened, they finally got their go-to mall placed in downtown, much closer to their homes. They didn't need to drive to Doral outskirts anymore when they wanted to enjoy upscale dining and shopping.
The open mall was opened in March 2017. CityPlace in Doral offered locals and visitors myriad of options for shopping, dining and entertaining. There are more than 40 options in a large area of retail, plus some luxury living space.
As any other City Place mall, this one features some major brands as well. The pedestrian walkways are boasting with stores. Some of the shopping staples include Seta Apparel, Ella Boutique, Agua Bendita, Sand Optics, Fitness Hub, American Soul, and Baby Concepts. Of course, fresh markets, flower shops and beauty shops are there too.
Your entertainment needs could be met there as well. CityPlace Doral describes itself as a dynamic entertainment hub. Some of the choices include CycleBar, CineBistro, Improv Comedy Bar, Kings Bowl Doral, and Martini Bar. The open air mall also features a musical show fountain.
With so many dining options, you can easily find a place to dine with your family or take your date out to dinner at Sushi Siam, Cooper's Hawk Winery and Restaurant, 4D Gelateria, or BurgerFi. It seems that there is something for everyone there.
City of Doral
Located close to the Miami International Airport, Doral is not just an ordinary Florida city. The proximity to the airport makes it a good location for operating various importing and exporting businesses. It also has a significant Venezuelan population just like Weston. Doral has been recognized by CNN Money in 2008, when they placed Doral on the list of 100 best cities to live and launch a business. For a city of its size, it abounds with stores. No wonder its motto is "Live, Work, Learn and Play".
Potential Injuries at Doral CityPlace Mall
Most descriptions of Doral CityPlace do not sound like a description of a place where accidents happen, but they do. Our Doral accident lawyers at Wolfson & Leon have helped clients who suffered injuries at numerous mall accidents. We know that they do happen, how they happen, and how to recover damages when they happen to you. From our past experience, the most common reasons that lead to personal injuries at Doral CityPlace are:
Doral CityPlace car accidents
Doral CityPlace bicycle accidents
Pedestrian injuries at Doral City Place Mall
Motorcycle accidents at Doral CityPlace
Slip and fall injuries at Doral CityPlace
Trip and fall injuries at Doral CityPlace
Falling merchandise in stores at Doral CityPlace
Negligent security at Doral CityPlace
Robberies and criminal assaults at Doral CityPlace
Drunk driving accidents in Doral City Place parking lots
Personal injuries caused by poorly maintained walkways at Doral CityPlace
Falling tiles from the ceilings at Doral CityPlace
Crime victims at Doral CityPlace seeking compensation
CityPlace in Doral Responsibilities and Obligations
Your personal injury might have occurred by Doral CityPlace's mistake or by your mistake. When it comes to a mall mistake, it's important to be familiar with Florida premises liability laws. Accordingly, malls are obliged to provide visitors with a reasonably safe environment for shopping entertainment and dining. When they breach their duty to provide that, they are liable for any harms and losses that you suffered due to their actions, inactions or negligence. But in certain cases, stores, restaurants and bars could also be responsible and liable as well.
To be sure who is responsible for your injuries and from whom you should seek damages recovery, call our Doral CityPlace injury lawyers. They will investigate circumstances of your case and will come up with a plan so that you can get the compensation that you are entitled to receive after your Doral CityPlace accident.
Call Wolfson & Leon right now and speak with our bilingual personal injury lawyers in a free consultation. Call us at (305) 285-1115 and let us answer your questions about your Doral CityPlace accident and injury.