Delray Marketplace Accident Lawyer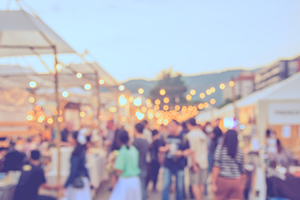 If you were seriously injured at the Delray Marketplace, then you probably need to speak with the Delray Marketplace accident attorneys at Wolfson & Leon. We have guided and represented victims injured by negligent parties since 1963 and we are ready to help you too. Just reach out to us at (855) 982-2067 for your free consultation and let's discuss your Delray Marketplace accident and injury.
City of Delray
Delray is a small city in the Miami metropolitan area. It is famous for long white sand beaches around Miami. Its three-mile long beachfront along the Atlantic coast was made for postcards. It is one of the favorite spots for regular beachgoers, adventure-seekers and spring breakers. The area abounds with restaurants, nightclubs, bars, hotels, retail stores, malls and art galleries, getting a well-deserved reputation as a home of pleasures.
Delray Marketplace
In the abundance of stores all around Delray Beach, Delray Marketplace is one of the most famous. Since its opening in November 2012, it is continuously getting good ratings by visitors. It has the reputation of a great place for the whole family and is especially kid friendly.
Some of the most famous stores and entertainment spots at Delray Marketplace include:
The Children's Place
Francesca's
Chico's
Charming Charlie
Shoe Garden
The Man Cave
Yankee Candle
Visual Eyes
Publix
Hofmann's
Cabo Flats
Terra Fiamma
Frank Entertainment
Injuries at Delray Marketplace
However, pleasure is not all that is happening in Delray. There are various accidents leading to personal injuries that could happen at Delray Marketplace. This could occur in many ways, from the normal hazards that accompany busy restaurants and the mass amounts of patrons they attend to, as well as shopping at your favorite store that could have unsuspecting dangers that are neglected intentionally or not. Regardless of the type of accident or where it occurred, you need to have your many questions answered appropriately. The wisest decision is to always consult a lawyer on your circumstances. Here are some of the most common Delray Marketplace accidents include:
Delray Marketplace car accidents on parking lots
Delray Marketplace bicycle accidents on parking lots
Pedestrian injuries at Delray Marketplace on parking lots
Motorcycle accidents in Delray Marketplace parking lots
Uber car accidents at Delray Marketplace
Slip and fall injuries in Delray Marketplace due to slippery floors
Lyft car accidents at Delray Marketplace
Trip and fall injuries in Delray Marketplace due to debris and garbage
Falling merchandise in Delray Marketplace stores
Negligent security at Delray Marketplace
Mob behavior and criminal acts at Delray Marketplace
Personal injuries suffered during robberies and other criminal assaults at Delray Marketplace due to negligent security
Drunk driving accidents on Delray Marketplace parking lots
Personal injuries caused by poorly maintained shopping carts at Delray Marketplace
Falling tiles from the ceilings at Delray Marketplace
Elevators accidents and injuries in Delray Marketplace
Wrongful death claims against Delray Marketplace
Escalator injuries and accidents in Delray Marketplace
Delray Marketplace Accident Attorneys
Places such as Delray Marketplace have legal duty to provide a reasonably safe environment for visitors who go there for shopping and entertainment. Breaching that duty due to their own negligence or wrongful action makes them liable for any harms and losses that you suffer due to that breach. If you suffer an injury at the Delray Marketplace, make sure you call a lawyer. It can be difficult to represent yourself because it can be tricky to determine who is legally responsible for your injury. When it comes to Delray Marketplace injuries, the bars, restaurants and stores into the marketplace could be liable as well. Let your lawyers investigate who is responsible and make sure you claim from the right person.
The Delray Marketplace accident attorneys are available to answer your questions at no charge. Call our Delray accident lawyers and get the answers and information that you need. You can reach us at (855) 982-2067 and our bilingual personal injury legal team will be standing by.