Costco Accident Lawyer in Miami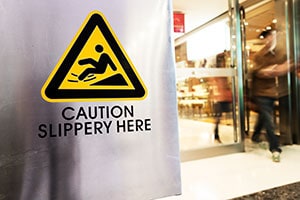 If you or a family member were seriously injured at a Costco in Miami, then you should speak with the best Costco accident attorney you can find in Miami. Costco is well known in personal injury circles as a company which vigorously defends personal injury claims.
At Wolfson & Leon, our Costco accident lawyers in Miami have represented clients in their personal injury claims and lawsuits against Costco. Our attorneys are not intimidated by the size or reputation of Costco. Our sole mission is to make sure that our clients get full, fair and complete compensation for their injuries. Call us at (305) 285-1115 for your free personal consultation.
Costco – By the Numbers
In 2017 Costco posted very impressive financial statements. These include:
Revenue – exceeded $126 billion
Operating Income – exceeded $3.6 billion
Total Assets – more than $33 billion
Total Equity – in excess of $12 billion
As of 2017, Costco had more than 214,000 employees. Costco has benefited from several new stories about its management, ownership and of employees. Some of these stories focused on the desirability of employee positions at Costco. Others involved the fact that Costco employees receive a higher hourly wage than most in the industry.
Costco also enjoys a good reputation in the market and amongst consumers. Their customers are not only members but also fans who operate as goodwill ambassadors for the Costco name and brand.
In Miami-Dade, you can find Costco warehouses in Kendall, Miami, Miami Lakes and North Miami.
Costco Accidents and Injuries in Miami
While the risks to customers in Costco are similar to other supermarkets and grocery stores, there are additional hazards which are unique to big box stores. One of these hazards involves boxes and merchandise falling from shelves and causing serious and severe injuries. The densely packed shelves that can be nearly 3 stories tall are well equipped to bear the load. The bigger hazard is how these shelves are stocked. If the products are not organized and balanced properly, they could fall on to unsuspecting customers below and result in serious injuries. This is just one of the potential dangers that could be awaiting consumers.
On any given weekend, Costco offers a wide variety of food samples for the customers as an enticement for sales. Unfortunately, sometimes these samples end up on the floor creating a potentially dangerous condition. Legally question becomes whether Costco new or should have known about a dangerous condition. Using our common sense, we can understand that it is not fair to any store owner to hold them responsible when a customer drops food on the floor only seconds before someone falls. On the other hand, if that food sample remains on the floor for 20 to 30 minutes and other customers track through it or employees walk through it, then it makes more sense that the store owner should be held responsible for failing to keep the floors clean and safe.
The Miami Costco accident lawyers at Wolfson & Leon have represented clients injured because of the negligence of Costco. Our attorneys have provided representation for those clients in the following capacities:
Miami Costco slip and fall lawyer
Costco trip and fall lawyer in Miami
Costco negligence attorney in Miami
Miami car accident lawyer for accidents in Costco parking lots
Miami personal injury attorney for Costco gas station accidents and injuries
Miami Costco food poisoning attorney
Costco pharmacy error attorney in Miami
Miami Costco shopping cart accident lawyer
No matter what happens, you should never be a silent victim. If you are injured due to the negligence of a Costco employee or manager, then you owe it to yourself and your family to consult with a Miami Costco accident attorney as soon as possible.
If Costco was responsible, then Costco should be held accountable. You can take the first step by calling the Costco accident lawyers in Miami at Wolfson & Leon at (305) 285-1115 for your free consultation.