Common Causes of Hotel & Resort Accidents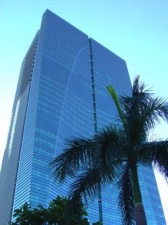 Hotel and resort accidents happen every day in South Florida. But not all accidents are inevitable. Many accidents are avoidable with the exercise of reasonable care and common sense. Hotel operators and owners are required to keep their property well-maintained, clean and safe. Hotel and resorts are supposed to provide a reasonable degree of protection for all of their visitors and guests.
All resorts and hotels must use reasonable care to keep their employees, visitors and guests safe. When a hotel or resort violates this duty of care and fails to protect guests and visitors, that is when a hotel and resort accident lawyer in South Florida can help you and your loved ones.
At Wolfson & Leon, our Miami personal injury lawyers have assisted and represented personal injury victims in South Florida since 1963. Of all the folks who we have helped, a fair number of those folks were injured as employees, visitors or guests of hotels or resorts in South Florida. We know what to do to help you. But we cannot help you unless you call us first. You can reach us at (954) 530-3918 right now. Let's get to work on your case.
Common Causes of Hotel and Resort Accidents and Injuries in South Florida
Here are some common causes of hotel and resort accidents in Miami, Miami Beach, Fort Lauderdale and West Palm Beach:
Uber car accidents involving hotel guests
Lyft car accidents involving resort visitors
Parking lot and garage car accidents at hotels
Slip and fall accidents at hotels and resorts involving slippery substances
Broken steps in hotels
Trip and fall accident in hotel caused by garbage or debris
Wrongful death at hotel or resort due to negligent security
Bathtub accidents and injuries in South Florida hotel or resort
South Florida hotel failure to use proper flooring, grab bar, slip resistant tubs or flooring
Improper lighting in hotel stairs or rooms causing injuries and falls
Hotel violations of the ADA (Americans With Disabilities Act) resulting in injuries to hotel guests and visitors
Car accidents involving hotel valet drivers
Broken furniture, beds, lamps or toilet seats in hotels and causing serious personal injury
Premises liability claims at hotels for injuries or death resulting from foreseeable criminal actions
Personal injury caused by hotel employees or contractors
Landscaping errors causing injury to hotel guests and visitors
Electrical burns and fires causing injuries to the hotel and resort visitors and guests
Swimming pool accidents and injuries to hotel or resort guests
Elevator or escalator malfunctions resulting in injuries to hotel guests and visitors
Food poisoning at hotel and resort causing injury or death
Motorcycle accidents causing hotel guest injury
Golf cart accidents and injuries at hotels or resorts
If you are injured at any hotel or resort in Miami, Fort Lauderdale, Palm Beach or Miami Beach then you owe it to yourself and your family to fully investigate the facts of your accident. If the accident was avoidable and preventable, and it is your obligation to make sure that responsible party is held accountable. In addition to making sure that your family does not have to shoulder the burden of your medical costs or lost wages, you might also help others by making sure that the dangerous or hazardous condition is repaired and corrected so that no one else will be injured in the same way.
It cost you nothing to speak with our hotel accident lawyers because all of our consultations are free. It is better for everyone if you get the answers to your questions and make an informed decision as to whether you will pursue compensation for your lost wages, medical bills, rehabilitation expenses as well as any pain and suffering that you were enduring. Just call us at (954) 530-3918 for your free consultation.
Miami Personal Injury Lawyers Helping Those Injured at Hotels and Resorts
We handle all personal injury cases on a contingency fee basis which means simply, that you do not owe any fees unless we make a financial recovery for you. In addition, we offer a no obligation and free consultation for all potential clients.
We are available by phone, text or Skype. We can come to you at your home, hotel, resort, hospital, emergency room or place of employment. You can also make an appointment to meet with us at any of our three offices located at:
Our South Florida personal injury lawyers offer complete legal representation for any type of personal injury matter for anyone injured in a South Florida hotel or resort. Our managing trial attorney, Jonah Wolfson, is a bilingual hotel accident lawyer in Miami. Jonah and his bilingual personal injury legal team stand ready to help you right now.
For more than 50 years, our attorneys have helped and represented people from all over the United States and the world who suffered personal injuries while visiting or vacationing in South Florida. We have probably helped people from New York, California, China, South America, Cuba, New Jersey, Michigan, Venezuela, Argentina, England, Spain, Germany, Canada, Texas, Pennsylvania, Japan, Brazil, Jamaica, Bahamas, Costa Rica and Africa.
We continue to serve the South Florida communities and neighborhoods of Weston, Hialeah, Kendall, Fort Lauderdale, West Palm Beach, Wellington, Boca Raton, Hollywood, South Miami, Doral, Pembroke Pines, Miramar, North Miami Beach, Miami Gardens, North Miami, Miami Shores, Coconut Grove, Coral Gables, Miami Beach, South Beach, downtown Miami, Wynwood, Design District, Plantation, Coral Springs, Miami Lakes, Aventura and Hallandale.