Commercial Transport Truck Accidents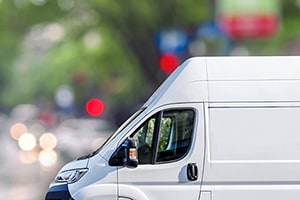 Commercial transport truck accidents usually result in very serious injuries and, in some cases, fatalities. Examples of commercial transport trucks include delivery trucks, propane trucks, retail store deliveries, construction material trucks and gas tankers. Being involved in an accident with vehicles of this size can cause significant damage to vehicle, let alone the serious injuries you could sustain. South Florida is densely populated with much of its merchandise, produce and construction needs requiring transport. This means the crowded roads and highways have plenty of these vehicles partaking in the daily commute. We have all seen these trucks on the road but have not thought about the aftermath of an accident with one. You will want to speak with a team that is experienced in these matters. You will want to speak with the best truck accident lawyer in Miami that you can find.
If you are involved and injured in any type of commercial transport truck accident, then you are encouraged to seek legal counsel. At Wolfson & Leon, our commercial transport truck accident attorneys have assisted and guided injured victims of truck accidents since 1963. We have offices in Miami, Fort Lauderdale, and West Palm Beach. Our personal injury legal team is available to speak with you right now. All consultations are free of charge. All you need to do is call us at (305) 285-1115.
Commercial Transport Truck Accident Investigation
Any investigation of a commercial transport truck accident can be expensive and time-consuming. One thing that you should know at the outset is that commercial transport vehicle owners and insurers will dedicate the necessary financial resources to defend any personal injury actions against the company or the driver.
Commercial transport truck accident lawyers must be dedicated and committed to conducting a thorough investigation including:
an inspection of the truck involved in the accident by several different experts depending on the facts of the accident
a thorough examination of the maintenance, inspection, and repair records or work orders for the trailer and tractor on the day of the accident as well as the six months before the accident happened
annual inspection reports for the truck must be obtained and reviewed
any interchange agreements regarding the truck, tractor or trailer involved in the accident must be obtained
a complete investigation into any data and or print out from on board recording devices such as any recording or tracking device from the day of the accident and the six months before as well as any engine electronic control modules and any onboard computer monitors or recorders
review all post-accident inspection maintenance or repair records, including invoices, regarding the subject trailer, tractor or truck
the complete review of trip envelopes, dispatch records or trip reports regarding the driver or the truck on the day of the accident or the 30 days before
obtain and review the accident register maintained by the owner as required by federal law on the date of the accident and the one year before
Although time-consuming the investigation into all the details concerning the driver or the truck is necessary in the pursuit of any personal injury or wrongful death claim arising out of a commercial transport truck accident.
Commercial Transport Truck Accident Attorneys
At Wolfson & Leon, our Miami truck accident lawyers have assisted truck accident victims for more than 50 years. We know what to do and we are ready to help you. Our managing trial attorney, Jonah Wolfson, is a bilingual truck accident lawyer in Miami. Just call us right now for your free consultation at (305) 285-1115.
Our Miami trucking accident attorneys serve the people of Miami as well as anyone injured in a truck crash from Miami-Dade County, Broward County, Palm Beach County, Hialeah, Homestead, Port Everglades, Florida City, Port of Miami, Port of Palm Beach, Miami International Airport, Fort Lauderdale, West Palm Beach, Jacksonville, Orlando and Tampa.
---
CALL NOW TO SPEAK TO A LEGAL PROFESSIONAL (305) 285-1115