Coconut Grove Uber Accident Lawyers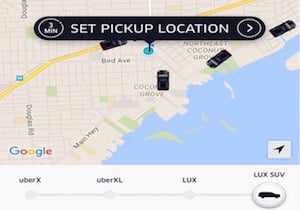 If you were hurt in an Uber accident in Coconut Grove, you can call the Miami car accident lawyers at Wolfson & Leon for help. Our personal injury attorneys have fought for victims in Florida since 1963 and we are ready to defend your rights too. Call us now for us your free consultation at (305) 285-1115.
Coconut Grove
Coconut Grove is one of the most popular destinations for Uber and Lyft consumers. It makes sense to Coconut Grove Uber accident lawyers. People using Uber in Coconut Grove avoid the constant struggle to find descent and safe parking. Using Uber or Lyft is also a sign of responsibility when it comes to alcohol. If one chooses to enjoy an adult beverage, then there is no excusable option. If there is no trustworthy designated driver, then the best option is probably Uber or Lyft. Our Uber car accident attorneys fully endorse people who make responsible decisions when it comes to drinking but not driving.
Accordingly, to most estimates, there are more than 12,000 Uber and Lyft licensed drivers in Miami-Dade County alone. Drivers are in the business of making money and time is money. Therefore, it is not unusual to see Uber drivers zipping in and out of traffic while trying to maximize their time on the road. As a result, accidents will happen and that is when it becomes necessary to consult with a Miami car accident lawyer who handles Coconut Grove Uber accident and injury cases.
Coconut Grove Uber Car Accident Lawyers
At Wolfson & Leon, our Miami Uber Accident attorneys help people injured in Coconut Grove Lyft and Uber accidents. Our lawyers currently represent a number of Uber drivers and passengers in Miami. In fact, a member of our personal injury legal team is a former driver for Uber and Lyft. His experiences have proved valuable in helping our Miami Uber accident and injury lawyers to provide effective representation of our Uber injury victims.
If you were injured in any type of accident involving Uber or Lyft, we can help. We are available for consultation and representation in the following types of cases:
Coconut Grove Miami Uber Pedestrian Injury Accidents
Bicycle Accidents Involving Uber or Lyft Drivers in Coconut Grove and Miami
Truck Accidents with Uber Drivers in Miami and Coconut Grove
Coconut Grove Motorcycle Accident and Injuries Caused by Uber Drivers
Coconut Grove Car Accidents with Lyft Drivers in Miami
Wrongful Death Claims Involving Uber Drivers in Miami
Car Accident with Uber Drivers in Coconut Grove
Coconut Grove Wrongful Death Cases Caused by Lyft Driver
Serious Injury Cases for Uber Drivers in Miami
Rear-end Collisions in Coconut Grove with Uber Drivers
Drunk Driving Accidents with Uber Drivers in Coconut Grove and Miami
Head-on Collisions in Coconut Grove Involving Uber Drivers
Left Turn Car Accidents with Uber Driver in Coconut Grove
Rollover Car Accidents Involving Lyft or Uber in Coconut Grove
Coconut Grove Miami T-bone Car Accidents with Uber Driver
Road Rage Car Accidents Involving Uber Drivers in Coconut Grove
Sideswipe and Merging Accidents with Uber Driver in Coconut Grove Miami
Miami Car Accident Lawyers Representing Uber Injury Victims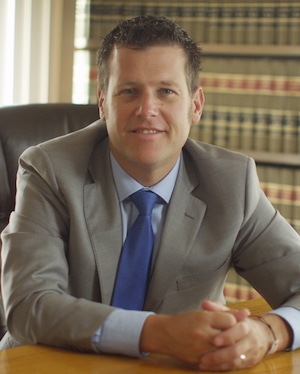 When you entrust another individual to drive you to your destination and an accident occurs, you would expect the responsible party to do the right thing as well. This may not always be the case and that's why you will need the right team to ensure that that they will do the right thing regarding your recovery. Our Miami personal injury attorneys are proud to serve the good folks of Coconut Grove and all-over South Florida in their Uber accident cases. We approach each case aggressively and efficiently. We know that our clients want the fair compensation that they deserve within a reasonable period of time. Our Miami Uber accident attorneys understand the "ripple" effect that a car accident can have on you and your family and we always keep that in mind throughout our representation of you and your family.
Our Managing Attorney Jonah Wolfson is a bilingual Uber accident attorney and wrongful death lawyer in Miami. Jonah and his personal injury team are ready to work for you. Wolfson & Leon is located mere minutes from Coconut Grove at 3399 SW 3d Avenue, Miami, FL 33145. Call us 24/7 at (305) 285-1115 to get the answers you deserve after your Coconut Grove Uber car accident.