Coconut Grove Motorcycle Injury Attorney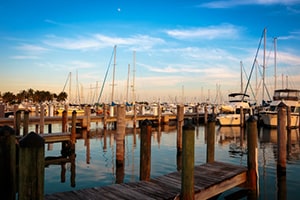 Being injured in a motorcycle accident in Coconut Grove, Miami, is not an easy situation. There could be unrepairable damages to your vehicle and even worse, you could have sustained a serious injury. The times after an accident can be the most stressful and even more confusing. In such moments of anxiety, those responsible for paying for your injuries and insurance companies may try to make a settlement to compensate you, but honestly, they will likely never pay the amount you deserve.
You have some injury-related expenses already, and there could be some more soon. If your injury is keeping you from being able to work and make wages, then the financial stress becomes even more burdensome. This not only affects you, but also your family as well if they rely on you for support. It is in these time that the thought of quick settlement and compensation seems most appropriate. That's exactly why you shouldn't accept any settlements before talking to the best Miami personal injury attorney you can identify to help you determine if you are entitled to compensation.
Our Coconut Grove motorcycle injury attorneys at Wolfson & Leon are available to help. Call (305) 285-1115 for free and confidential consultations. We will answer all your questions and won't ask for fees unless we represent you and recover for you.
Coconut Grove
Coconut Grove is the oldest inhabited neighborhood in the Miami-Dade County. It was annexed by Miami in 1925, but it used to be a separate city before then. The first ever establishment there arose in 1825, when the Cape Florida Lighthouse was opened. In 1873, Dr. Horace Porter opened a post office called Coconut Grove. That was when more and more people moved to the small town, and although the post office didn't exist for long, the name stuck. In the 60's, Coconut Grove was famous as a center of countercultural movements. The city has hosted several "love-ins" and still hosts many festivals and other cultural events, including outdoor festivals and carnivals.
Coconut Grove is located just south of Brickell and The Roads neighborhood and east of Coral Gables. Demographically, it is divided into two parts, Northeast and Southwest Coconut Grove. Together, both are home to around 20,000 people.
Coconut Grove Motorcycle Accidents
As seen in other places in Florida and the United States, motorcycle accidents that occur in Coconut Grove can be horrific. Our Miami motorcycle accident attorneys have represented clients in a variety of cases including, but are not limited to:
Lawyers for Coconut Grove Motorcycle Accidents with Lyft Drivers in Coconut Grove
Drunk Driving Motorcycle Accident Attorney in Coconut Grove and Miami
Coconut Grove Miami Motorcycle Pedestrian Lawyer Injury Accidents
Motorcycle Accident Crash Lawyers in Coconut Grove
Lawyers for Head-on Collision Victims with Motorcycles in Coconut Grove
Road Rage Motorcycle Accident Lawyer in Coconut Grove
Sideswipe and Merging Motorcycle Accident Attorney in Coconut Grove Miami
Lawyer for Motorcycle Accidents Involving Uber or Lyft Drivers in Coconut Grove and Miami
Attorney for Motorcycle Accidents with Uber Drivers in Miami and Coconut Grove
Lawyer for Wrongful Death Claims Due to Motorcycle Accidents in Coconut Grove
Motorcyclist Rear-end Collision Attorney in Coconut Grove
Miami Motorcycle Lawyer for Coconut Grove T-Bone Motorcycle Accidents
Left Turn Motorcycle Accident Lawyer in Coconut Grove
Coconut Grove Motorcycle Accident Injury Attorney
With the help of an experienced Miami motorcycle injury lawyer, you can prove that it wasn't your fault and that you were injured due to someone else's negligence. In that case, you can claim compensation for lost earnings, bodily harms, funeral expenses in case of wrongful death of a loved one, emotional pain, and other harms and losses.
Remember that you don't have to do this alone. You may be told to settle for a smaller compensation because procedures are time-consuming, and lawyers are expensive, but it doesn't have to be that way. Our Miami motorcycle accident lawyers at Wolfson & Leon handle cases on a contingency basis, which means that you won't pay for attorney fees unless we recover for you. Call (305) 285-1115 for free consultations and let's get to work.