Cheesecake Factory Accident Lawyer in Miami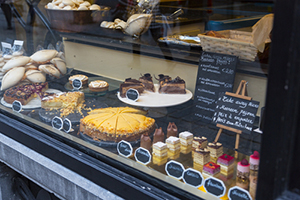 In South Florida, there are an abundance of options when you decide to dine out for date night or with your family. There are many factors you consider when deciding your destination for dining and service. It could be the food, the atmosphere, the dessert or even the people. Cheesecake Factory is a place where you take your time to surrender to sweet indulgence. You think of it as a place to spend only nice moments with friends and family. After all, how can something bad happen in a restaurant made for pleasures? Don't assume that everyone has great times at Cheesecake Factory. The unfortunate truth is that accidents do happen at restaurants and sometimes frequently.
There are many moving parts that go into a dining experience. Just as you are enjoying a night out at the Cheesecake Factory, there could be another couple hundred other patrons doing the same. This means the transportation of several hundred beverages, meals and plates being transport throughout the dining room every hour. The chances of a spilt beverage or a piece of food is very likely, and it is these small circumstances that could lead to a slip and fall that results in an injury.
At Wolfson & Leon, our Miami slip and fall lawyers have seen many cases of people who ended up in hospital before having their piece of cake. It might sound naive to you, but Cheesecake Factory floors are a potential risk to their customers. In restaurants like that, there are often spilled liquids or grease traces on the floors.
If you've slipped on some of them, chances are that you have suffered some type of injury. If that happened in Miami, make sure you contact a Cheesecake Factory accident lawyer in Miami. That one call can make the difference between a dismissed claim and recovered damages. Call us today at (305) 285-1115.
Facts about Cheesecake Factory
The Cheesecake Factory story has been inspired by founder's Evelyn Overton's success with a small cheesecake shop in Detroit, Michigan, in the late 1950s. The first cheesecake shop was abandoned by the founder herself, but it was reopened by her son in California in the 1970s. Today, The Cheesecake Factory operates internationally, and offers more than cheesecakes with a full and complete menu and bar.
Miami Cheesecake Factory Injury Claims
Some of their restaurants are in South Florida. They operate under Florida premises liability laws, according to which they are obliged to provide reasonable protection for the customers while therein. These laws mean that if you've been injured in a Cheesecake Factory restaurant due to their negligence, they've breached their duties to provide you that protection. In that case, you have the right to claim damages.
Slip and fall accidents, although the most common, are not the only personal injury causing accidents that sometimes occur at Miami Cheesecake Factory restaurants. Other types of accident include:
Trip and fall accidents due to debris on Cheesecake Factory floors
Food poisoning in Cheesecake Factory
Foreign objects in food at a Miami Cheesecake Factory
Allergic reactions when you were not forewarned about allergens in food
Motorcycle accident in a Cheesecake Factory parking lot
Car accident in a Cheesecake Factory parking lot
Pedestrian accident in a Cheesecake Factory parking lot
Miami Personal Injury Lawyer Helping Cheesecake Factory Accident Victims
We at Wolfson & Leon have been protecting people's right to recover their damages due to irresponsible restaurant's behavior since 1963. Don't hesitate to call us when you need a Miami injury attorney. It will cost you nothing until we recover your damages for you.
Our Miami personal injury lawyers proudly serve all of South Florida including the Miami-Dade communities of Aventura, Miami Gardens, North Miami Beach, Edgewater, South Beach, Miami Beach, South Miami, Coral Gables, Florida City, Homestead, Kendall, Kendale Lakes, Hialeah, Miami Lakes, Little Havana, Key Biscayne and North Miami.
Our bilingual personal injury team is standing by to help you. Just call for your free consultation at (305) 285-1115.