Brightline Train Accident Lawyer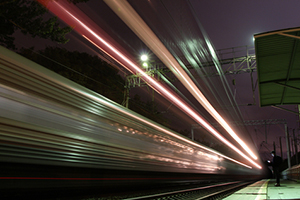 If you were injured on a Brightline Train, or if a loved one was killed in an accident involving a Brightline Train, then you should speak with the Brightline Train accident lawyers at the Wolfson Law Firm. Our personal injury attorneys have helped injury victims and survivors of those lost in wrongful death since 1963. We offer free consultations and never charge a fee unless we make a recovery for you. Call us now at (954) 289-5954 let's get to work on your Brightline Train accident and injury claim.
Brightline Trains
The Brightline project is funded only with private money. Although they had applied for a loan from Railroad Rehabilitation and Improvement Financing funds administered by the Federal Railroad Administration, in the end the entire project was eventually funded with money obtained from private pockets. Although they faced some obstacles and difficulties to finance the whole project, they managed to get funding of more than $3 billion for executing it.
Brightline project has two phases. The first one includes the Miami – West Palm Beach with a stop in Fort Lauderdale. The second phase, planned to start in 2020, will see expansion north to Orlando. It will arrive to Orlando International Airport, actually, but from there, you can use various rideshare options to reach Orlando downtown in very short time. Until the phase two commences, Brightline is preparing the terrain between West Palm Beach and Orlando. They are upgrading the existing rail corridor between West Palm Beach and Cocoa, and Brightline is about to start building the rail between Cocoa and Orlando.
However, the plans do not stop there. Brevard County is said to be actively lobbying for a Brightline stop, since the line passes through the county. Brightline, however, focuses its attention on larger Florida cities, primarily Jacksonville and Tampa.
Why is Brightline Exciting?
There are many reasons why South Florida passengers would like to choose Brightline train over car transport for commuting throughout the region:
Speed. A trip from Miami to Fort Lauderdale will take 30 minutes, and from Fort Lauderdale to West Palm Beach will take another 30 minutes. Driving these two routes would take you around 50 minutes each.
Convenience. Brightline stations are in downtown areas, just steps away from restaurants and shopping centers. For passengers whose destination is not downtown, there are many public transportation options near every station. Furthermore, it will be easy to take a cab, a bike, or an Uber and Lyft rideshare.
Price. Although ticket prices have not been announced yet, Brightline confirmed that the price would be competitive to a car ride cost. When deciding the train ticket price, they would take the cost of gas and parking into account.
Fast, smooth and enjoyable experience. Wi-Fi internet in Brightline trains enables passenger to browse, play or work while traveling. Those who do not want to fix their eyes on the screens can enjoy South Florida landscapes through the large windows.
Support and Criticism for Brightline
Like with any other massive construction works, Brightline has received some public support and some inevitable criticism. Concerns regarding the environmental impact of the project are related to making noise and destroying the quality of life of those who live near the rails. Some counties even took these allegations to court, but without any success whatsoever. All the environmental concerns about this train line have been rejected due to lack of evidence so far.
According to Brightline, the rail corridor will have a positive impact. By using mostly existing railways, the new construction work will have minimal impact. They have their own projection that they will manage to move three million cars away from Florida highways, significantly reducing the fuel consumption and carbon footprint of Floridians.
Besides environmental support and criticism, Brightline impact is often commented from economic point of view. Academic community believes that it will help small businesses along the corridor grow rapidly, while people who fly or drive a car now will have a better alternative regarding time and cost. Furthermore, the speed of Brightline trains could make Florida freight trains think about improving their speed.
When it comes to Brightline trains, it seems that their positive impacts would outweigh the project downside . We have to wait to see if that holds true. For now, the most important thing about them is the fact that they are set to change the unimpressive reputation of American trains and provide South Floridians a way out of the congested highways. And that's a big deal.
Brightline Train Accidents
Railroads are highly regulated. All the railroad providers must comply with Department of Transportation and Federal Railroad Administration regulations. Concerning personal injuries, all rail companies are obliged to provide care for their passengers and the public. According to the law, everyone must be kept safe while traveling by train. If a rail company fails in providing this care due to its own actions or negligence, and that causes a personal injury, then they are liable for those injuries. And, like in any other injury case, they have to compensate for any expenses associated with them.
It is important to note that although anyone in the United States owes a duty of care, the common carriers, such as train companies, bus companies, etc., are liable even in cases where they are just slightly responsible for the injuries. That is why for any damage that you suffer during a Brightline train trip, your best bet is to consult a Brightline train accident lawyer. Explain what happened and they can advise you if you could undertake a lawsuit or not.
Victims of Train Accidents
When trains are involved in an accident, anyone who is close to the location of the accident can be a victim. They usually include:
Passengers
Rail company employees
Drivers and passengers of other vehicles
Pedestrians and bystanders
Types of Train Accidents
Having in mind the liability laws concerning trains and rail companies, the Brightline train accidents that might occur include, but are not limited to:
Derailments of Brightline Train
Lack of adequate warnings at the railroad crossings resulting in Brightline Trains hitting vehicles and people.
Brightline Train collisions. Trains sometimes hit other trains due to negligence.
Unprotected high voltage cables at Brightline train stations. People get hurt and sometimes die when they came in contact with electricity from these dangerous cables.
Mechanical or electrical failures of Brightline Train resulting in serious personal injuries or death.
Trip and fall accidents in Brightline Trains. Rail companies have a duty to keep train floors clean of any garbage and debris that could cause someone to fall and get injured.
Slip and fall accidents in Brightline Trains. Whether the floor is slippery due to floor cleaning by the Brightline Train company or due to spilled liquids by passengers, if someone falls, the Brightline Train company can be liable.
Slip and fall accidents at Brightline Train stations due to slippery floors
Trip and fall accidents at Brightline Train stations due to garbage, debris and other foreign objects or materials
Food poisoning and foreign objects in food served in Brightline Trains or at Brightline Train stations
Stepping on and off Brightline train accidents. There are safety guidelines that Brightline Train carrier has to follow.
Any other injury-causing human errors made by Brightline railroad company employees.
Brightline Train Damages
Personal injuries inevitably bring financial expenses and lots of stress. When a train carrier such as Brightline is legally responsible for these injuries, you can seek damages recovery. You can recover for:
Wage loss
Lost earning potential in the future
Partial and permanent disabilities
Medical expenses
Rehabilitation
Physical pain
Mental suffering
Scarring and disfigurement
Funeral expenses associated with wrongful death of a loved one
Any other expenses that wouldn't have occurred if the train accident never happened
Brightline Train Accident Attorney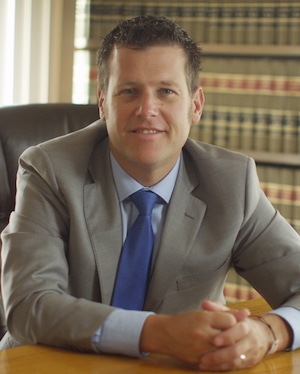 Personal injury cases can be tricky to prove in court. People often make mistakes in early stages of the procedure when they try to represent themselves without any legal help, and train companies often know how to take advantage of them. Don't make that mistake when trying to recover the damages that you deserve. Make sure you contact a Brightline train accident attorney and let them take care of all the legal aspects of your misfortune. Most often, they take contingency fees, which means that you don't pay anything unless they recover for you, so there is no downside on your side.
At the Wolfson Law Firm, our Brightline accident lawyers are standing by and ready to help you. We serve the communities of Florida including Orlando, Melbourne, Tampa, Naples and Fort Myers. We have offices in Miami, Fort Lauderdale and West Palm Beach where we can see you by appointment. We can also come to see you wherever and whenever it is most convenient for you.
Our bilingual personal injury team is ready to speak with you – just call us at (954) 289-5954.