Brickell Uber Car Accident Lawyer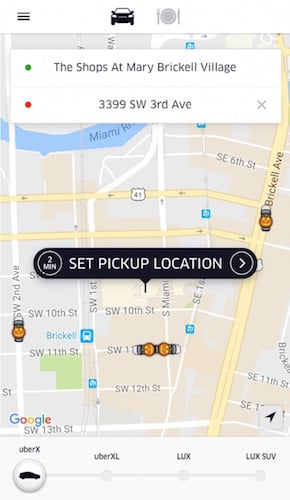 The people who live and work in Brickell are among the most active Uber users in South Florida. That makes sense when you consider the volume of people who live in the area defined as Brickell. But in any urban area where there is a high concentration of people and congested streets, accidents happen and people sometimes get hurt. That includes Uber drivers and passengers in Brickell. If you or a loved one were injured in any type of accident involving Uber then we strongly encourage you to reach out and consult with a Brickell Uber car accident attorney at your earliest convenience.
After any car accident, time is of the essence. The same principle applies following a Brickell Uber car accident. If you were injured, you will likely have to deal with multiple insurance companies. It is possible that you will have to interact with your own automobile insurance company. Then there is the insurance company for Uber.
There may also be other insurance companies depending on how many vehicles were involved in your Brickell Uber car accident. You can count on the fact that each of these insurance companies will have competing interests. The one thing they all have in common is the bottom line and their desire to protect it. That alone is enough reason for you to call the best Brickell Uber car accident lawyer that you can find.
Brickell Uber Accidents and Injuries
If you were injured in any type of car accident in the Brickell neighborhood of Miami Florida, in a proper and thorough investigation must be done. Investigation is necessary to determine liability, responsibility and potential avenues of recovery. In some instances, the responsible parties and applicable insurance may not be readily apparent.
Since the time went Uber exploded on the scene in South Florida, our Uber car accident lawyers always investigate all car accident cases to see if Uber or Lyft is involved in any way. Although most Uber drivers who are involved in car accidents will admit to law enforcement and the other drivers or passengers that they are driving for Uber. However it is not inconceivable that an Uber driver might try to conceal the fact that they were driving for Uber at the time of their car accident in Brickell or in Miami. It is possible for an Uber driver to believe that Uber will "fire" them.
Our Miami car accident lawyers are on the lookout for any Uber involvement in any car accident involving our clients. Before settling or resolving any claims, we may require an affidavit from the defendant driver and owner that they were not driving for Uber and that there is no other available insurance. By doing this we are able to give our clients the peace of mind they deserve in knowing that all potential avenues of recovery have been exhausted.
Miami Car Accident Lawyers Representing Brickell Uber Accident Victims
At Wolfson & Leon our Miami car accident lawyers have advocated and represented personal injury victims since 1963 for all types of accidents. We know how to help after a Brickell Uber car accident. Our managing attorney, Jonah Wolfson is a bilingual wrongful death and personal injury attorney in Miami.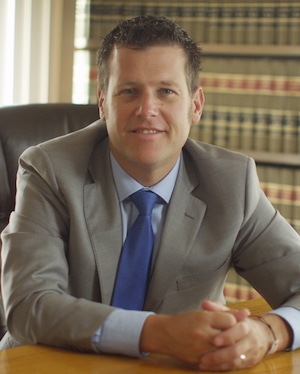 Our personal injury team is also bilingual and includes a former Uber and Lyft driver. We understand the Uber process as customers but also from the perspective of the Uber driver. We know that being an Uber driver in Brickell and in Miami is a tough way to make a living. The hours are long and not all customers are pleasant.
If you are involved in any type of car accident in Brickell or in Miami, we invite you to call us at (305) 285-1115 for a free consultation. We encourage you to research our law firm on the Internet and to read the reviews of our satisfied clients. We welcome the opportunity to prove to you that we are the best Uber car accident lawyer for your Brickell accident and injury.
Our Miami personal injury lawyers proudly serve the people who live and work in Brickell as well as the South Florida communities and neighborhoods including but not limited to Coral Gables, Coconut Grove, South Miami, Coral Way, downtown Miami, Key Biscayne, South Beach, Edgewater, Midtown, Wynwood, Aventura, Hialeah, North Miami, Doral, Weston, Hollywood and Miami Beach.