Brickell Crime Victim Compensation Lawyer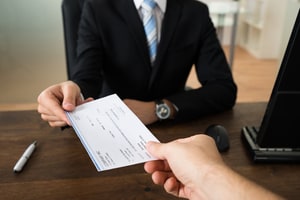 Brickell is a Miami and South Florida major financial district and part of the Miami downtown area. If you or your loved ones happen to be injured there as crime victims, call our Brickell crime victim compensation lawyers at Wolfson & Leon for help. We've clients with personal injuries since 1963. Call us at (305) 285-1115 for a free consultation.
Brickell
Brickell is famous as Miami's Millionaire Row. Its modern buildings are among Miami's important landmarks. Brickell has overtaken the city's historic central district. It is one of the fastest growing and densely populated neighborhoods of Miami.
Brickell Crime Victims
Brickell can be one of the nicer parts of Miami, but it is still in the bustling city of Miami and in close vicinity of some of the rougher parts of Dade County. This is not to say that Brickell is not safe, but rather that crimes occur here as well, and anyone could be a victim. There are many types of crimes that can be committed against you and should you be an unfortunate victim, you need to understand your available options.
Being injured due to a criminal accident in Brickell will most likely make you need us to serve you as:
Crime victim compensation attorney for robbery in Brickell due to inadequate security
Brickell rape and other sexual assaults victim lawyer
Brickell crime victim lawyer for violent crimes causing injuries because of inadequate security
Crime victim lawyer for aggravated assault in Brickell
Brickell crime victim lawyer for murder victim survivors in Miami
DUI crimes compensation lawyer in Brickell
Brickell child molestation victim compensation lawyer
Brickell crime victim compensation lawyer for injuries or death at condominiums, apartments or other housing units.
Financial Recovery Options for Crime Victims in Brickell
Suffering personal injuries in any of these criminal accidents or other ones will set you on the path to damages recovery. In general, Florida laws allow three ways to recover.
The first one requires conviction of the criminal offender. Once he is taken to court and his guilt is proven, recovering damages won't be a difficult task. It can be a complicated task, though, if the offender remains unknown to law enforcement agencies, because there's no one to recover from. The second downside is the fact that most criminals simply fail to pay for their damages.
This is where the other two options become important. One of them gives you the opportunity to claim damages from a third person or company. If you sustained personal injuries in a criminal accident or incident on premises under control of a third person or party, then this person or corporation might be liable for the injuries. It is important to figure out if negligent security of premises allows the assailant an unreasonable opportunity to commit the crime and cause the injuries. The person who controls the premises owes visitors a duty of care, which means he must reasonably provide a safe environment for using the premises according to their purpose. If the crime occurs as a consequence of a breach of the duty of care, you may be entitled to claim damages from this person.
The last option leads to the Florida Bureau of Victim Compensation. There are certain requirements that your case needs to meet in order to qualify for compensation, but if it does, the process for compensation will be just a simple and ordinary administrative procedure. Unfortunately, this will not lead to complete compensation. Rather you might be able to recover some of your economic damages such as medical bills and lost wages.
The road to damages recovery could be straightforward but could also be filled with obstacles as well. It's always better to ask for legal help from experienced lawyers. The Brickell crime victim compensation lawyers at Wolfson & Leon are standing by and they are ready to help you get the compensation and the justice you deserve. Call us for free consultations at (305) 285-1115. You'll pay no fees unless we recover for you.