Brickell Car Accident Lawyers in Miami
Miami Car Accident Attorneys Serving Brickell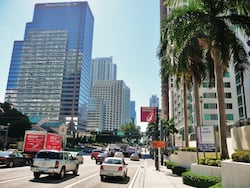 Do you live in Brickell? Were you injured in a car accident? The Brickell Car Accident Lawyers at Wolfson & Leon are minutes away and can help you right now. Our office is located at 3399 SW Third Avenue in Miami. That less than one mile from Brickell. We have helped people injured in Brickell or who lived in Brickell for over 55 years. If you want to find out more just call us at (305) 285-1115 today for your free consultation. We only get paid fees if you recover. Call us now.
Brickell Community
Brickell is a thriving urban neighborhood located just south of Downtown Miami. The towers of Brickell provide a variety of mixed uses including businesses, offices and residences.
Brickell is also home to a number of foreign consulates such as:
Trinidad and Tobago
Netherlands
Peru
Switzerland
Ecuador
France
Great Britain
Guatemala
Japan
Mexico
Argentina
Brazil
Chile
Dominican Republic
Brickell has a large Hispanic population with a majority represented by Venezuelans, Nicaraguans, Cubans, Colombians, and Argentinos.
The residents and employees of Brickell have easy access to many of Miami's unique attractions because of its location. Many people use Uber or Lyft to get to Miami's Design District, South Beach and Coconut Grove at all hours of the day and night. Other methods of transportation in Brickell include buses, taxis, limousines, private automobiles, bicycles, scooters and motorcycles.
Brickell is a bustling and vibrant neighborhood at all hours. Unfortunately, people can suffer personal injuries as a result of the volume of vehicle and pedestrian foot traffic. When good folks are hurt, that is where the Brickell Car Accident Lawyers of the local Wolfson & Leon can help the most.
Brickell Car Accident Attorneys in Miami
From the moment you call the Miami Car Accident Lawyers serving Brickell, we will make sure you are on the right track. Most people go through life and never have an accident. Of the folks who do have an accident, some are injured and others are not. But have no doubt, if you are injured it will impact your life in ways you never imagined. It will also have a significant impact on your circle of friends and loved ones. Our Brickell Car Accident Lawyers at Wolfson & Leon have 55 years of experience of helping personal injury victims and the families of wrongful death accidents achieve closure and move forward with their life. At this critical moment, you should be certain you have the right Miami Car Accident Lawyer representing you and your loved ones. That is why we invite and encourage you to review our qualifications, our videos and our recent cases so that you can be sure that you have the right personal injury team.
14 Tasks of Your Brickell Car Accident Attorney
Here are 14 tasks our Brickell personal injury team will undertake:
Meet with you and listen, really listen, to what happened
Investigate the car accident and determine who is at fault.
Place the responsible party on notice that our Brickell Car Accident Lawyers represent you and that we are making a claim on your behalf.
Help to coordinate your medical care so that you get the treatment you need while keeping an eye on the amount of your medical bills so that you get what you pay for
Hire the experts that are necessary to prove your case. Experts sometimes include Accident Reconstructionist; Physicists; Human Factors; Forensic Economist: and, Vocational Rehabilitation.
Work with you to track your lost wages and loss of earning capacity caused by your Miami car accident.
Help track your out-of-pocket expenses such as co-pays, mileage, over-the-counter pain medications, and medical supplies.
Prepare a settlement demand and place a reasonable time limit. There is nothing worse for a personal injury client than waiting for an insurance company to respond. We understand that and that is why we hold the insurance company to our deadline – not theirs.
If the insurance company fails to respond or "low balls" you, we will present you with the option of filing a personal injury lawsuit. As always, you are in charge and you make the decision.
If a lawsuit is filed we will ask for a trial date so that we can get your case resolved by settlement or verdict. The trial date will often determine how long it will take to settle your case.
If we do in fact go to trial, Jonah Wolfson will represent you before a jury of your peers.
If it becomes necessary to appeal a judge's decision or a jury verdict, we will also handle the appeal.
Throughout the entire process, we will keep you closely advised by email and letters; answer your calls; and advise you the same way we would advise our friends and family.
We will always represent you and your loved ones relentlessly pursuing the justice you deserve.
Brickell Personal Injury Accident Attorneys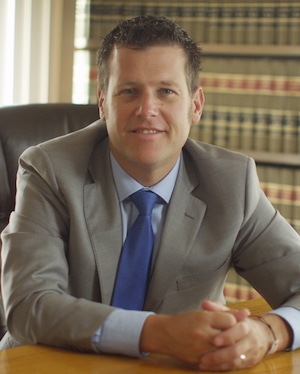 Our Brickell Miami Car Accident Lawyers can explain
what you need to do after a car accident
. If you live in the Brickell community or were injured in a Brickell car accident, then you should probably call the local
Miami personal injury attorneys
at Wolfson & Leon. We are located near Brickell at
3399 SW 3d Avenue in Miami
in The Roads. Since 1963, our law firm has helped personal injury victims throughout Miami. Jonah Wolfson is a
bilingual personal injury attorney in Miami
and is
available to speak to you now
.
Call us right now at (305) 285-1115 for a consultation at no charge and no obligation. We are available 24hours a day – 7 days a week. Wolfson & Leon represents people and families with personal injuries and wrongful death claims in Tamiami, Wynwood, Coral Way, Little Havana, Key Biscayne, Miami Beach, Kendale Lakes, Fontainebleau, Wilton Manors, Westchester, Weston, Miami Gardens, Flagami, West Palm Beach, Victoria Park, Allapattah, at the Miami International Airport, on the Palmetto and Le Jeune Road and all across South Florida neighborhoods and communities.
---
CALL NOW TO SPEAK TO A LEGAL PROFESSIONAL (305) 285-1115
or click here to submit your personal injury questions.